Are you looking to get a quote for a group?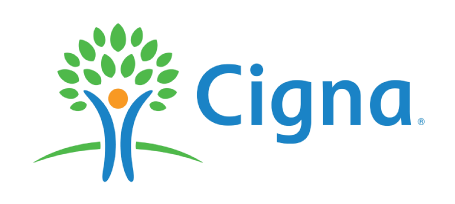 CIGNA is a global health service company dedicated to helping people improve their health, well-being and sense of security.
Jason Powers:
It is time for another carrier product update. Tune in as we talk directly to the carriers about their new plans, any new network options they have, or which plan designs offer the most savings and learn about the tools and resources they offer to help you generate more business. Visit our website to learn about all of the carriers we quote in our carrier product update series.
Hello and welcome back to our carrier product update series. [00:00:30] This is a very special carrier product update series. This is our Q four kickoff summit. My name is Jason Powers and you are tuned in for the update from Cigna. I'm joined by Alex Adams from Cigna. Welcome back.
Alexandra Adams:
Well, thank you Jason. It's so nice to be back here and visit with you all and talk more about Cigna. So my role at Cigna is I work on the new business side for medical, dental, vision, and even work site benefits. I work on [00:01:00] fully insured, self-funded and everything in between. So really my product suite is pretty wide range, just focused on that under 500 employer size segment.
Jason Powers:
That's great. And for those that aren't familiar with Cigna, how would you describe the company's position in the market? I mean, you kind of talked through some of the products and case sizes that you work on, but where do you see Cigna fit in the marketplace? [00:01:30] Or is there a specific type of product that you guys see more success with in this market or vice versa, like ones that don't really, you want to grow something or grow your position in the market with a different product?
Alexandra Adams:
Sure. So historically, Cigna's primarily been a large group carrier. You're talking historically over the last several years we've really grown specifically in the Kansas City, kind of mid-America market. We've really grown [00:02:00] downmarket as well down to those smaller size employers. For those without experience, we will run a tool similar to G R X that basically looks at pharmacy utilization. And primarily for those smaller groups, we will only quote level funding. We are not filed to fully insured below 50. So anything under 50, we'll quote level funding. Got it. And we've really grown substantially in that space. I would say in terms of [00:02:30] all group size, Cigna's primarily been more heavily a s o more, but especially in the Kansas City market being more traditionally fully insured driven, we definitely have a pretty good split between fully insured and self-funding.
Jason Powers:
Yeah, I know we've seen Cigna in the market in both spaces. In that 25 to 50 space, we see level funded. Again, being able to get [00:03:00] access to reporting claims information and put groups in position where they've got access to surplus. I think that's where, and that's not tied to renewal. That is regardless of whether or not they renew, they get access to their surplus on the level funded product.
Alexandra Adams:
Well, I wish, but no, the group would have
Jason Powers:
To renew and the 25 to 50 does have to renew to get the surplus on 25 to 50. Is that
Alexandra Adams:
Regardless what group
Jason Powers:
Size it is? Okay,
Alexandra Adams:
Yeah. Yeah. [00:03:30] So any group size, it's kind of a way to a sticky point if you will, at renewal time. Sure. Around 70% or more of our groups do end up getting a surplus who are level funded. So generally it puts them in a harder position to leave. But I know
Jason Powers:
Sure plenty of products out there that do the same thing. I guess I had it in my head that there was a break in size point and maybe I'm thinking graded, funded [00:04:00] and confusing the two, which is why you're here to confuse the two. So the level funded products, 25 plus, right? Graded, funded, we can do 51 plus. Yep,
Alexandra Adams:
You got it. You got
Jason Powers:
It. And then fully insured 51 plus. Correct.
Alexandra Adams:
Okay. Yep.
Jason Powers:
Alright, well what's going on? What's new with Cigna that agents may not know for 2024?
Alexandra Adams:
[00:04:30] Yeah, so a few different things. So in terms of pharmacy, given pharmacy is just driving a majority of costs these days, especially with those specialty drugs. We're constantly creating new programs for cost savings, cost containment, just any way to really work on honing in and containing those drug costs. I'll go into a few of those programs a little bit later on, but pharmacy is definitely a focus [00:05:00] and also wellness. So we're actually partnering with Virgin Pulses and we've started that partnership already. So it's available now on any group that moves to Cigna or who is with Cigna currently, however, expected to be around April next year, we're going to have it fully integrated with my Cigna. So that's going to become the new incentive program. And for wellness and super user-friendly dashboard, I think it's going to be [00:05:30] honestly really well received. And also, I hate to say this, but a little bit better than the program we have now called Motivate Me.
Jason Powers:
Yeah, that's great. That's exciting. I think wellness programs are something that we saw, I don't know, probably 15 years ago it was a resurgence of corporate wellness and tacking on that into the health plan. We haven't seen a lot of innovation in that space for the last few years, so making some change. [00:06:00] But I say I feel like industry-wide become more of a talking point. So Cigna committing to that Virgin Pulse program, that's exciting news.
Alexandra Adams:
And especially with Humana exiting their Go 365 was such a hit and so trying to have something that is comparable, I think Cigna's always been pretty robust on the wellness aspect, but I think Virgin Pulse is just kicking us further, further [00:06:30] upstream.
Jason Powers:
I seem to remember go 365 before it was go 365 was Virgin Health Miles. So Virgin Pulse, be interested to see how that program rolls out and what the platform looks like for Cigna members. So that's exciting. That's great.
Alexandra Adams:
Yeah. Yeah, absolutely. Well, yeah, and I was just going to say too to the prior slide in terms of what kind of incentives and flexibility we can offer. [00:07:00] So Cigna isn't cut and dry, here's your plan grids. There you go. We can actually customize. Now we do have package plans available and for some time some groups it does make sense. It's easy to show multiple options just at once, but we do have the flexibility to match exactly what they have currently.
Jason Powers:
Yeah, yeah. I think there's no plan grid, there's no defined box. There's [00:07:30] a lot of ways to run the proposal, which is why I think for agents out in the market, it's important to when you're working with our office to get a Cigna proposal that we know what kind of plan design you're looking for because we have so many different levers that we can pull within Cigna's product design that we can kind of match up to what they currently have or match up to the kind of program you want to deliver or solution you want to deliver to your clients. So absolutely, that's good. So jump back real quick for me, Bob. [00:08:00] So talk to me about admin fee credits. What are you guys doing there?
Alexandra Adams:
Yeah, absolutely. So really the amount can vary. I've seen anywhere from an equivalent of two to 4% of total annual costs. I know for level funding and admin fee credit would technically be a credit for the group on their bill towards admin. But when you're looking at the overall premium [00:08:30] equivalent for level funding, I've seen generally two to 4% worth. So I mean it can be pretty substantial.
Jason Powers:
And that incentive comes about how do they get an admin fee credit.
Alexandra Adams:
So it would be credited towards the client's first bill.
Jason Powers:
Right. Is it an incentive on the front end for new business or is there a metric like a $50 per member? What's the admin fee? What's the program I guess?
Alexandra Adams:
Yeah, it's a [00:09:00] incentive piece for new business. Sometimes we like to, or underwriting likes to kind of preserve the rate basis if they can a little bit. So rather than digging and driving those rates down further, we can help offset the cost with a credit that then that way it doesn't set them in a deeper hole for next year renewal either.
Jason Powers:
Got it. So we're talking about new business sales, not a specified table of, it's a per head credit [00:09:30] that's underwriting figures out whatever that is on the proposal to be an incentive for that case to sell.
Alexandra Adams:
Correct. Yeah, kind of case by case basis.
Jason Powers:
Makes sense. Did you have some other stuff on that? I think there was a go back. That boat back slide for me, Bob. There we go. I know about the wellness funds. We kind of talked through where you're kind of moving toward the Virgin polls today. There's a wellness fund that gets applied, [00:10:00] which also might be an incentive on the new business quote, but talk to me about tech credits. Is that relative to Ben admin system for tech credits? Is that what we're talking about?
Alexandra Adams:
Yeah, you're exactly right. What we can do is we can provide an optional service fund is what the terminology we use internally. And then the client is able to use that towards any really technology that they may be using today.
Jason Powers:
So employee navigator ease, [00:10:30] a D P A D P system, Bernie portal, Paylocity, whatever, Ben admin system, there's probably a cost associated with setting up that feed back and forth. So this is giving them credit, credit to implement that, making eligibility transactions easier. Is that kind of the model for that?
Alexandra Adams:
Yeah, that's exactly right. It's exactly right. And some clients too. I mean they may be starting brand new with a new vendor or maybe they don't even have a E D I feed [00:11:00] set up currently. So it's just another kind of piece to help with that transition, help with just the cost, the burden of moving carriers and help kind of ease from that end.
Jason Powers:
And then second year rate caps. So again, case by case basis.
Alexandra Adams:
Yeah, case by case basis. These are always easier to get approved if we have claims experience we're working off of, so we're not kind of shooting in the dark. But yeah, [00:11:30] I've seen a few this year. Caps get approved, definitely has to make sense. But certainly, I mean I would push for it all day. I mean, you think about first year renewals, a lot of times unless something crazy is going on, you've got to get closer in those single digits anyways. So to me it makes sense and I know our client managers would feel the same way, just getting underwriting on board.
Jason Powers:
[00:12:00] So all tools I think for new business for brokers to keep in mind as they're looking at Signa proposals, trying to figure out a way to position a Signa proposal in front of another option in the market. These are all things that they can come back, we can work with your team to see what kind of things apply. And really it comes down to just communication from the broker about what it's going to take to get that group to really give Cigna [00:12:30] a fair assessment in the market.
Alexandra Adams:
Yeah, absolutely.
Jason Powers:
Cool. Awesome. All good stuff. Okay, now you can go to the next slide, Bob, what are looking at here?
Alexandra Adams:
So yeah, I think these four pillars kind of just really categorize or do a good job summarizing really the goal and focus that Cigna has on our clients and even potential new clients. [00:13:00] So you think about engaging your employees, making sure that you've got a healthy work culture. So do you have a wellness plan in place? And if not, how can we help you with that? How can we help you customize a wellness roadmap to maybe create a healthier workplace, maybe get some employees to be more active, some more engaged in preventative health? Sure. You think about financial health for the company, some funding mechanisms that [00:13:30] will provide a share in any potential profit or surplus. So that carrier is not retaining everything. And we offer this both on the fully insured and self-funded chastity. And then of course too preparing for the future. So what we mean by this is in terms of reporting and claims data that you're able to get from a carrier that really helps you prepare and budget throughout the year as you're approaching that next renewal. And in terms of strategy, are there [00:14:00] any drugs on here that maybe we could add this copay assistance program to help reduce those costs for both the plan and the member? So really everything from the front end of pre-enrollment, some of the resources and services that we have available to help that make that transition easy, smooth and seamless. But also the goals that Cigna has while you're with us in terms of data wellness, just getting your [00:14:30] culture both healthier and financially healthy too.
Jason Powers:
Makes sense.
Alexandra Adams:
So here just kind of highlighting the integration aspect with Cigna, we do have to have everything integrated, at least for employers that are under 500. And I think there's a lot of value to this just from the aspect that you can view that [00:15:00] whole person health. You can view everything from pharmacy claims, behavioral, medical. And then the other thing is we now own E S I. So there's a lot of seamless interaction amongst different departments within Cigna to make sure that there are no gaps in coverage
Jason Powers:
And the integration with behavioral health now. So that's not necessarily new. That's something [00:15:30] that really showcasing inside the product portfolio, but a lot of different vendors that I think are popular in the market, things that people are talking about. I see Talkspace on there. Those are all integrated now that's across the enterprise level. Funded, graded, funded, and the fully insured.
Alexandra Adams:
Yeah, that's correct. Yeah. And in talking to that behavioral health piece, we have a program called Emotional Wellbeing, [00:16:00] which is baked into everything for every client under 500 eligible employees. And you can kind of think of it as, or similar to a mini e a p. So it includes three face-to-face visits, unlimited telephonic counseling, and then even an unlimited chat feature. And there's some different aspects like such as access to legal and financial services, we can help guide there. [00:16:30] But yeah, that's built in no additional
Jason Powers:
Cost, like you said, the traditional E a P lines, but then doing some of the things that have really come to the forefront based on the last three or four years. We've all been all experienced that nobody likes to talk about, but that's really shined a light in an area that there wasn't a lot of focus and attention. And so I think it's a great effort [00:17:00] to pull those into your employee benefits platform.
Alexandra Adams:
Right. Well, and even some of those programs listed below, like happify, Talkspace, preve, those are all so easily accessible in just the palm of your hand via a smartphone on my Cigna app. So there's all these integrated features now that can help with stress relief, depression, anxiety, even just how you can contact someone in E [00:17:30] A p an E A P provider just from your phone. It's incredible these days.
Jason Powers:
Yeah, it really is. And the one guide, so I remember talking about this last year and I need to ferment in my mind again. This is across the enterprise. This is level funded. Graded funded, fully insured.
Alexandra Adams:
Correct. Okay. Correct. Yep. On every single client. So this, I'm trying to think. When we rolled out one guide, we initially did a pilot and just realized truly [00:18:00] how successful and just the extensive amount of positive feedback that we received. I want to say this was four or five, six years ago, but it was just so positive that we actually enrolled or rolled it out to every single client. And going forward, that's the case too. A lot of other clients will potentially seek this service from an outside vendor as a buy-up or maybe some other carriers offer this kind of service [00:18:30] model as a buy-up for larger employers as you go up market. But at Cigna, we think about clients that are 25 lives just the same as if you're 500. So we really want to encompass and provide that same quality of service to clients regardless the size.
And it's not your typical 1-800-GET-LOST insurance number. These guides are actually trained even from an emotional standpoint. [00:19:00] So if they're dealing with a situation, maybe someone was diagnosed with disease or chronic condition, they're trained to really be there from an empathetic and emotional standpoint to help maybe do a soft transfer to a case manager or a nurse line. But they're also there for the proactivity piece. So best next steps is what we like to call it. So maybe they can see that [00:19:30] this individual who called in hasn't taken their insulin in the last few months. Well, what they may say is, Hey, I noticed you're taking X, Y, Z insulin. Well, if you take one on this list that's under our patient assurance program, which covers quite a few of the most common, your cost will only be $25 a month. So some members may not be aware of some of the programs that Cigna has. So I think making that [00:20:00] proactive effort to show an individual who may not be that benefit savvy, I think it's crucial.
Jason Powers:
Well, it gives them, again, from an advocacy perspective, I think it gives them talking points to go back and speak to their physician about, I'm sure the Cigna guide can also reach out to that provider and talk about alternatives. Those are all things that an individual with a condition like that probably doesn't have [00:20:30] the knowledge or ammunition really to talk to their provider. They they're kind of lost in that space. And so having an advocate on their behalf, walk them through what those options might look like, not only from a cost saving perspective, but it could be just better overall for them personally as an individual. The access to the medication or the extra services, I think just it removes a lot [00:21:00] of that stress and anxiety that comes with trying to navigate being diagnosed with a disease like you said, and going at it alone.
Alexandra Adams:
Well, sure. And you think about some of these high cost conditions and you may be introduced to this new medication and think, oh my gosh, one, how do I even take care of this medication? Does it have to be stored in the fridge? Does my diet have to change? So through our specialty pharmacy, [00:21:30] we actually have therapeutic resource centers that have basically an entire team and army for these individuals from a dietician to a pharmacist, to a nurse. So really we want to focus on providing every angle of support that we can for those individuals.
Jason Powers:
That's great.
Alexandra Adams:
Well, and this I think kind of flows right into one guide because I didn't mention on the pre-enrollment side, [00:22:00] we do have a pre-enrollment line available.
Jason Powers:
So prospective cases, looking at Cigna, those individuals can call the pre-enrollment number, which is connecting them to one guide and kind of walk through, Hey, these are my plan options. This is my situation personally, help me figure out questions they might have about providers, access to care, the formulary, those kind of research easing the concerns of the employees. [00:22:30] Right?
Alexandra Adams:
Yeah, no, you hit it, Jason. So one of, yes, you got
Jason Powers:
Something right
Alexandra Adams:
Way to
Jason Powers:
Go. It's a long day. It's a long day. I take the wins when I can.
Alexandra Adams:
So in terms of switching carriers and implementation, it's scary for not only employers and hr, but it's also scary for agents, making sure that it doesn't reflect poorly upon them and making sure that the carrier has their back and can make that [00:23:00] transition seamless and also take some of that weight off of their shoulders. And that's one of our goals with some of these resources that we can provide during open enrollment, one of the main ones being that 24 7 pre-enrollment line, and you hit it on the head. So if I'm an employee of X, Y, Z company and I'm with maybe UnitedHealthcare currently and moving to Cigna, let's say I'm taking two [00:23:30] different medications, got kids I can call in, explain my situation. Maybe I'm looking at potentially a narrow network option, and I can ask, Hey, is my provider in network? Is it in the broad network or is it in the local plus network too? How would my medications be covered? And that one guide representative can really help guide through that decision-making process. They're not going to say, yeah, you should choose this, [00:24:00] but they will certainly help point you in the right direction and show you your options, but also how certain things are covered on various plans being offered to really help make that good decision for you.
Jason Powers:
Yeah, it's so much more confusing than it used to be, right? Mean, and more and more employers are offering more robust plan designs, more options to choose from. And so it does take time. I think it's a smart move [00:24:30] for Cigna to offer that kind of service to help ease the transition, like you say, helps the broker and their job and their role as the advisor helps that HR department certainly reinforces the owner's decision to choose Cigna to have that extra layer of service available for their members. So it's great.
Alexandra Adams:
Absolutely. So this is really just a kind [00:25:00] of a dashboard vision of what my Cigna looks like. So whenever we have a new client, we really push and try to communicate the importance of each individual creating or activating my Cigna account. So as you can see here, there's so many different features. It's super user-friendly, really have everything at your fingertips, whether it's on a laptop or on a personal cell phone. But we've got everything [00:25:30] from cost transparency tools. You can access the pre-enrollment line through, or even customer service line through my Cigna access virtual care search for providers. And it'll actually, when you search for a provider, let's say I'm looking in Kansas City specifically, it'll actually put the highest quality providers at the top. So it's just our system and directory is kind of trained or set up that [00:26:00] way to put the top quality at the top, which is nice for those who may not have a primary care doctor currently, and it helps give them the best options first.
Jason Powers:
Awesome. MD Live, so I'm guessing telehealth here, not just medical, but also behavioral health, right? Is there anything new going on with MD Live? [00:26:30] Is it
Alexandra Adams:
Not new per se? We actually own MD live now. Okay.
Jason Powers:
So that is new.
Alexandra Adams:
So yeah, that piece may be new, but I would say in terms of what's new, I think just continuing to expand. Dermatology used to not be available through virtual care even. I don't even think it's on here, but dental now,
Jason Powers:
I have seen that virtual. Yeah, I have seen that.
Alexandra Adams:
Well, and you may ask how, [00:27:00] yeah, you think about, okay, you've got a kid or yourself on a Friday night or Saturday, all of a sudden you've got this horrible tooth pain. Well, you can call in and they can call in if it's just, if it's something you don't need to go to the ER for, you're not bleeding, you're not dying. They can call in a prescription, even if it's just a little bit of pain medication to get you through the weekend until [00:27:30] Monday when you can actually see a dentist. Yeah.
Jason Powers:
Well, I noticed the chronic care management for hypertension, which is something that I think that virtual health overall is just continuing to grow and expand. I say it every time we do these sessions. I think back to before the pandemic before when telehealth was just, it's out there. Nobody really uses it, nobody trusts [00:28:00] it, and now people depend on it because it is a lot easier. You don't have to worry about picking something else up while you're at the doctor's office or at the urgent care or worse at the emergency room. And so seeing that that has expanded into chronic care management for hypertension is someone with, here's my HIPAA violation of myself, someone with high blood pressure, that I've got to go in twice a year to have [00:28:30] my numbers checked, get an idea of where things are with my medication to be able to expand the services. I think we'll continue to see that grow over time. And especially if you own MD Live now, that's certainly probably part of the roadmap for expansion of virtual services.
Alexandra Adams:
Absolutely. Well, and something else to keep in mind too is you think about how hard it is to get into some of these appointments with providers [00:29:00] now. And so a lot of times you can get in much quicker through a virtual appointment. And so you think about too, just fitting it in your Workday or work week and being able to just do it from home, especially with a lot of people still working from home, it just really is so much more convenient and I think continuing to grow and evolve as we go forward.
Jason Powers:
Yeah, I've used my own telemedicine benefit in the car on the way to the airport.
Alexandra Adams:
[00:29:30] It's what it's there for. Well, I know I touched on this earlier, our emotional wellbeing program, but I really think the key thing to just take away from this is that we believe in it so much that it is truly included on every group that you'll work on with me.
Jason Powers:
Yeah, that's great.
Alexandra Adams:
So health engagement, as I mentioned, we'll be, well our partnering with [00:30:00] Virgin Pulse and we'll be fully integrating Virgin Pulse with my Cigna next year. But even to take a step back with just looking at health engagement and how Cigna does it differently, so we have a dedicated health engagement consultant for every single client. So again, kind of going back to making those smaller size employers feel like a large employer and treating them the same, we have a dedicated person internally [00:30:30] to that group that'll help or can help tailor a specialized or specific wellness plan that works for them. Maybe they have certain goals or needs, maybe they want to do an employer fitness challenge. Well, our dedicated health engagement consultants can really help guide them on how to get started, but also help direct them on how to use that wellness fund that they may have available. So there's so many ways that can [00:31:00] be used. That engagement consultant is really there to be that wellness guide and help achieve their and any wellness goals that they may have.
Jason Powers:
And for brokers, I think that that's a huge benefit because broker are focused on benefit design rates, underwriting, enrollment, service delivery, all those things. And then they're often approached by a group that wants to engage [00:31:30] in wellness, may not like the, the shelf wellness programs. And Cigna's unique in that you don't necessarily just have this, here's our model that take it or leave it.
Alexandra Adams:
Right. Go try to figure it out. Yeah,
Jason Powers:
You really do. And it's, unless you've experienced it as a broker with Cigna, it's really hard to picture it. But you do. You've got a dedicated [00:32:00] person assigned to that account whose role is to build and help support whatever that wellness program is on behalf of that client and help them really come to some sort of idea of how to deliver that to their members and get engagement. So it's just a different model that, like you mentioned, the Humana program and that leaving a void in the market, especially [00:32:30] upstream, even larger cases that I think were really engaged in some of those benefits of Go 65, having an individual assigned to help build out that model and then packaging that with whatever's coming down the pike with Virgin Pulse. I'm excited about that. I really am excited to see what that looks like, but I think it just gives them that extra tool in their bag. So it's good stuff.
Alexandra Adams:
Absolutely.
Jason Powers:
[00:33:00] And here we are in all the products we talked about, right? Fully insured, what's fully insured plus you got to talk me through that one.
Alexandra Adams:
Yeah, this is, I think my favorite slide if I'm being honest. I do think we're unique in this space. We offer participating contracts both on the fully insured and of course self-funding too, but that fully insured plus, that's a biggie for us. So we rolled this out, I want to say June [00:33:30] or July of 2022, so we can quote fully insured plus down to 51 lives, and I need a drum roll for this. We can provide paid monthly reporting and potential for surplus
Jason Powers:
In the fully insured plus product.
Alexandra Adams:
Correct. Yeah. So fully insured contract,
Jason Powers:
Paid claims report, paid claim reporting, and an opportunity for surplus on a fully insured [00:34:00] product. Correct. You heard it here. I didn't drum roll because I don't want to destroy your ears. These microphones are sensitive, but no, that's great. So this was rolled out last year, I don't remember,
Alexandra Adams:
Or maybe even two years ago now that I think about it. But yeah, and some people, a lot of people will ask what's the difference between that and level funding? Well, one is on a fully insured basis, so of course fully [00:34:30] insured plus is subject to state mandates, maybe a little less flexible on certain benefits or certain programs that we have to offer specifically to pharmacy and level funding. Of course, being on an A S O contract I do think is more flexible. I also think, well, you got PCORI fees, but those are the biggest differences in terms of price. [00:35:00] They're really pretty close. I would say Fuller plus maybe a hair less, but again, really, really comparable from that standpoint.
Jason Powers:
And when looking at a case, I'm assuming we can show fully insured plus and a level fund adoption for the same group.
Alexandra Adams:
Yeah, absolutely.
Jason Powers:
Absolutely. Go through the process, really give the opportunity the broker to show comparison and contrast the [00:35:30] difference between the two pricewise, not just pricewise, but maybe the opportunity for the surplus two and flexibility, like you said, flexibility and design. At least it's not a situation where they've got to choose one of those streams. They can show multiple options from Cigna. That way they've got the right, they know they've got the right plan to fit the need for that employer.
Alexandra Adams:
Yeah, absolutely. Absolutely. We want to make sure we can [00:36:00] fit the right plan to the right client.
Jason Powers:
Yep. Wrap us up here what we got here. Integrated approach for controlling drug costs. So this is the pharmacy piece we were talking about.
Alexandra Adams:
Yep. Yeah. So yeah, to kind of highlight what we were saying earlier just about helping control pharmacy costs, you'll see on the right hand side, there's some of these programs that we've rolled out over the past few years, but also recently and even going forward, I think more to come [00:36:30] a few of these, I won't go through all of them by any means, but coupled to really take away from here is the patient assurance program. For example, and I did touch on this a little bit when I was talking through one guide, but this caps the cost of insulin at $25 for a 30 day supply, or 75 for a 90 day supply. And the big hiter here is it applies on H Ss a plans.
Jason Powers:
That is good. Wow. Yeah. [00:37:00] Wow. Yeah, that's a huge benefit.
Alexandra Adams:
Absolutely. Well, and it just makes sure or helps people continue taking their insulin and prevent things from further escalating or getting worse.
Jason Powers:
That's great.
Alexandra Adams:
Something else here is the drug adherence program. This we call our Preventative plus program. And this is something that now going forward, I personally ask to include on every single account [00:37:30] and what this is specifically on H s A plans where a customer may be enrolled because maybe that's the best one or the cheapest one that they can afford. Or maybe they just like the design of the H Ss a plan, but maybe they have preventative medications that they have to take. While this Preventative Plus program we're able to include so that the customer's share for these, there's a long list of preventative [00:38:00] medications is $0. So really it's a way to make sure people are staying on top of their preventative medications and making sure it's affordable,
Jason Powers:
Remove the barrier of cost. Yep. Good stuff.
Alexandra Adams:
Absolutely. And now Embark, so kind of tailoring off the last pharmacy slide. I think we talked about this a little bit last
Jason Powers:
Year. Did, yeah, I think it was new last year for gene therapies and maybe have some expansion to some new drugs.
Alexandra Adams:
Well, actually, [00:38:30] if you flip to the next slide, it lists so far, at least for 23, the gene therapy drugs that are included. You'll see it's really expanded. I want to say initially it started at two. Don't quote me on that, but yeah, it's really grown substantially. And you think about the cost of one of these gene therapy drugs. I mean, incredibly expensive, three and a half million, and being able to essentially shield not only the member who may be [00:39:00] getting this drug, but also the plan, the group, this shields their experience and completely pulls that out and is paid for from the pool. It's really an incredible program that I truly believe is a big differentiator for Cigna.
Jason Powers:
Yeah, it's a proactive, I think it's great that Cigna's being proactive on it, because I saw some crazy statistic earlier this year about the number of gene therapies that are in line for approval and the estimated cost [00:39:30] for each one of these. It's just scary to think where we're heading with cost of care in this segment, but incredible to think about what it does to someone who may suffer from one of these genetic disorders and the life-changing therapy that comes with it. So it's great to see Cigna be proactive in that space.
Alexandra Adams:
Yeah, absolutely. And I'm curious to see going forward, [00:40:00] I'm sure this list will just keep expanding and new gene therapies will keep coming out.
Jason Powers:
Yeah. Well, I think that wraps this up. Alex, any parting words of wisdom for brokers before they head out to the crazy busy? I'm sure they're all already in it. I know right time they're watching this. Right.
Alexandra Adams:
Well, first off, thank you so much for the opportunity, Jason. Thank you. It's been a pleasure. And I will say something to keep in mind is just truly all the services [00:40:30] and values that are included in every proposal that we send out that can make at times us more expensive, including just the customer service model that we have on every single account. But I will tell you when groups are with Cigna, of course you have your one-offs, but usually they're pretty happy.
Jason Powers:
Yeah, that's great. Great stuff. Well, Alex, thank you for being part of it. I always appreciate learning [00:41:00] what's new at Cigna, what's going on. If we can help you with your Cigna proposals, be sure to reach out to our quoting team down below this video. You'll see links to marketing materials that you can download to use in your presentations to prospects and clients when you're presenting Cigna solutions. Again, I'm Jason Powers with Legacy Brokers. We appreciate you being here for our Q four kickoff summit. We'll see you next time. Until then, happy selling.
Thank you for watching this edition [00:41:30] of our carrier product update series. Visit our website to watch other episodes.
Frequently Asked Questions
Get your marketing materials for Cigna right here.
Are you looking to get a quote for a group?
Send us your Cigna quote request now!
Carrier you may also like
The Optimyl Benefits Self-Funded Program enables an employer to establish and provide self-funded group health coverage to its employees. Stop Loss Insurance plans are underwritten by The North River Insurance Company. C&F and Crum & Forster are registered trademarks of The North River Insurance Company. The Crum & Forster group of companies is rated A (Excellent) by AM Best Company 2022. Vision policies are fully insured and underwritten by Vision Service Plan (VSP).