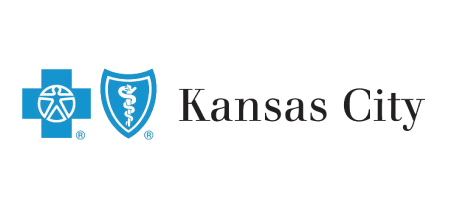 Blue Cross & Blue Shield of Kansas City is one of the largest health care insurers in the Kansas City area, offering a broad range of health care plans to fit the specific needs of individual and employee benefit needs, BCBSKC provides innovative products, tools, and resources to minimize the increases in health care costs.
Jason Powers: I'm Jason Powers and I'm joined here today by Crystal Davis account executive with Blue Cross Blue Shield of Kansas City. Crystal, welcome. First timer here on our Carrier Product Update series, and you came for a really special one. It's our Q4 Kickoff Summit here for the January one renewals.
Crystal Davis: Yes. Thank you for having me.
Jason Powers: We appreciate you being here. Blue Cross is a great partner here for Legacy. We enjoy building our book of business with Blue Cross Blue Shield. So we appreciate you taking the time to come out and be here for our event.
Crystal Davis: Thank you. Thank you.
Jason Powers: So we'll jump right into it. What's going on with Blue Cross? I know if the brokers are watching this, they're in the Kansas City market or they're selling group health in the Kansas City market, I just came from the fourth quarter broker summit you had up in Briarcliff and I came away going, wow, that's some good stuff going on.
Crystal Davis: Yes, we do have some good stuff going on. The first thing I would say would be we've expanded our team, which we talked about that at the broker rollout sessions. We have two additional AEs on our team, so account executives, and then we have also two additional account coordinators to support our staff. So reduce the tension for this year in the fourth quarter coming. And workload, we're really hoping to, we've had a group of account executives and some of the sales team that's been really stretched thin over the last few years, and it's great to have some additional staff to support them. So we're looking forward to what that changes come in the fourth quarter with that. I'll kind of talk a little bit about networks a little bit. We haven't had much change to our networks. We are having some changes to our products and plan designs as you'll see in the next few slides.
But Blue Cross is still the strong leader in the segment of small group in the industry, and then definitely in the Kansas City Metro area. And we strive on community partnerships and working with individuals in the community to offer employees and employer groups, high quality affordable healthcare. So we are going to have some additional changes to the ACA products. Those are federally mandated plans. We are opening a ninth location for Spira Care, which our model with Spira Care is there's really not another one out there in the market and definitely in the Kansas City Metro area. So if you have those products or you have groups that are looking to have something to reduce the cost exposure to the employee and make them, I would say a stronger consumer of healthcare, Spira Care is a great option to look at.
It saves the member cost at the care center when they go in to have treatment. So like preventive care, there are locations that do pediatric care and x-ray. On majority of our plans, there is not an additional expense to the member for those products. And then they may have an additional expense if they're on a health savings account plan or a product that does a combined partnership structured plan, but they do have very structured cost savings, if they use Spira Care as an option. I personally am on Spira Care under Blue Cross plan. So I love it. But that ninth location will be in independence, Missouri. And so definitely an area to look at when you're coming into the fourth quarter and products.
We also have, as we mentioned in the broker rollout sessions, SmartShopper. It's another kind of a app platform that the members can use to compare the costs of say an MRI or maybe cat scan and imaging services at one location compared to another. There are some incentives that are built into that program and you can go out on the agent portal or bluecasey.com and get more information about it. And then something else that we talk a lot about is virtual care. We still have as everybody kind of experienced in the pandemic, you couldn't get into the doctor's office, we're starting to see more visits, but we still have access to virtual care. And that is on a mobile app platform or on a mobile device. And they can have a visit 24/7 with a provider.
Jason Powers: If I could jump back to the SmartShopper, so this is part of the member experience. So brokers will not have access to that app if they're not Blue Cross members, essentially.
Crystal Davis: Correct, but it's part of the sales tools that they could utilize in communication to the members.
Jason Powers: Because I've seen a lot of those and they give a range, is this going to be like just a range of pricing or is this, because you mentioned there's some incentive models, is this going to be driven more toward actual Blue Cross contracted rates with those providers?
Crystal Davis: So we take claims data in and kind of do an analysis based on what the range has been over a certain period of time, and then it gives them an estimated cost based on the provider's submitted claims experience with Blue Cross.
Jason Powers: Got it. So I won't name any names, but similar to maybe some other designated providers, is that the incentive model that you're building out on that SmartShopper like targeting, if you go to these providers that…
Crystal Davis: I wouldn't say it's targeted to certain providers. It gives you the opportunity when you go out to the findcare.com or find care section of the portal, it gives you the opportunity to pick and choose. So we had total care or different types of care and exposure to treatment and levels of treatment that the member could kind of see information. So it gives them the opportunity to say, okay, this one's five miles from my house and this one's 10 miles, but it might be a little bit cheaper for me to go pick the one that's 10 miles from my house.
Jason Powers: So transparency, obviously we've heard a lot about transparency for a number of years, but getting more and more transparent with cost of care for member experience. And I think that just, I talk about it a lot, it's health insurance is complicated and what we generally do as consultants in the industry is just manage noise. When it works, it works really well. We have very little noise with Blue Cross plan. So this helps, I think build a little bit more that member experience and the trust that that brokers are building with their clients and the clients are building with their employees.
Crystal Davis: Yeah. And I think it helps the member and a broker understand how important it's to educate the member so that they understand how to utilize and use their benefits.
Jason Powers: Particularly help them hide [inaudible] plans or any of the procedures that might be subject to deductible and coinsurance. Having some transparency in cost of care, I think is great.
Crystal Davis: And maybe reducing that exposure
Jason Powers: Yeah. Yeah, for sure. So you mentioned some updates on the networks, what's going on with Blue Cross in the network situation?
Crystal Davis: We really don't have updates to our networks. We still have our national nationwide PPO, Preferred Care Blue network. It services basically the entire nation in a sense. It services here in the 32 service county area within Kansas and Missouri. We also have BlueSelect Plus, which is our, we call it BSP or and/or combined with the EPO network. That is a small, more narrow network with about 4,100 providers in the Kansas City Metro area. The member would have to live in one of those nine, I'm sorry, is that 12 now? It was nine before, it's 12 counties now. And so they would have to live in that county in order to be on that type of plan. And if the brokers are offering that product, they would also have to offer a PPO product. So Preferred Care Blue product.
Jason Powers: Which pocket did you expand with those additional three counties?
Crystal Davis: So we are, I knew you're going to ask me this-
Jason Powers: Sorry.
Crystal Davis: It's all right. So we've stretched all the way up to on the Kansas side, we're in Wyandotte in Johnson County and we are all the way up in Platte County and Nodaway County on the Missouri side.
Jason Powers: It's not [inaudible].
Crystal Davis: Yeah. And so we've expanded more northern, just to service some of that more rural county. We also have as mentioned Spira Care with the partnership of the BlueSelect Plus network. Some people think, and brokers, I think, tend to think that when they offer that product, they only have access to just the Spira Care centers. That's not the case. They actually have access to utilize the BlueSelect Plus network. So if a member wants to go seek services for preventive care at a Spira Care location, they can also maybe take imaging out to somebody that already have a relationship built with and have maybe a CT scan or something within the BlueSelect Plus network, which is a cost savings for the member. And then we still have, for those of you that like to travel and get out and do fun things and activities with your families, we still have access to the BlueCard network. And then we have the Blue Cross Blue Shield Global Core, so if you're traveling internationally, that's an option as well.
Jason Powers: That's great. So it provides coverage all over the country if need be.
Crystal Davis: Yes.
Jason Powers: Fantastic. So then from a product perspective, the infamous Blue Cross product grid, this is the-
Crystal Davis: It's growing.
Jason Powers: …ACA product grid for 23.
Crystal Davis: Yes.
Jason Powers: I noticed there were some changes, but I think that's to be expected with the ACA products.
Crystal Davis: Yes. Very expected with ACA. Some of that's not always in our control as you know, so yeah, there are changes to a practice of nearly 14 of those plans out of the 20 that we have offering on the platform. Most of it is just increasing that deductible and out of pocket exposure for the members. As you can see here on the slide. And these are also going to be posted, they are set to be released, I believe here in the next few weeks, first part of October for brokers to access on the broker and agent portal for Blue Cross. So those are out there. And then just as a reminder too, if you're selling an ACA product, it does require a census to be sold, and that would be working with our sales agent and our team. On the ASO level funded products, which offers two members and or groups that are five to 99 employees.
And again, ASO products offer the broker and/or the group reporting. I know a lot of employers like to see where that money's going, how claims are trending. The ASO products are a great product platform for that. Agents can go out to their agent portal and pull down their reporting on their claims history for those groups on those products and kind of see how they're trending, if they're going to be in a surplus or not. And if the group is trending well, and there is a surplus there, they get two thirds of that Blue Cross for administrative Accenture queues about a third of that ASO surplus.
Jason Powers: Is that tied to renewal? Do they need to renew in order to get the surplus back or they can-
Crystal Davis: No.
Jason Powers: …they get it back regardless at the end of the run out period?
Crystal Davis: Correct. Usually within a, it's about a three month run out period. Yeah. And the reporting typically post quarterly for claims. So they can go out and see that information [00:12:00] right there on the portal. I get to see, our team gets to see the same information as well.
Jason Powers: And the portal, something that's interesting that I think I've seen is really the evolution of that broker portal over the years. I remember-
Crystal Davis: Lots of feedback.
Jason Powers: …I remember when I started eons ago and just the advantage that probably goes for a lot of different companies, but the Blue Cross's portal is very intuitive. It's really easy to find information and there's plenty of [00:12:30] it out there. You just have to actually have a login for it.
Crystal Davis: Login and know how to navigate it. So if you're struggling with that, reach out to our team, we can definitely help navigate through. There is also a agent guide within the portal itself right on the homepage, on the dashboard, that'll kind of navigate. And we're working on updating that as well.
Jason Powers: The ASO, we didn't see any plan design changes on the ASO, right?
Crystal Davis: There are, if we can click back one slide. There are seven new products that we're offering [00:13:00] in our ASO and Fully Insured platform. So not specifically ASO, but Fully Insured. We are offering all of these new plan designs, which was great. It gives more opportunity for sales at a reduced premium cost.
Jason Powers: I guess, it didn't replace or change the existing grid, these were added onto the grid to give more opportunity to transitions. This is particularly helpful [00:13:30] with Blue Cross renewals, moving from one plan to another to potentially offer more options or achieve savings.
Crystal Davis: Yes, and I think you're going to see a lot more of achieving savings, especially with everything in the world right now.
Jason Powers: Yeah. Well, they all like higher out of pocket options, which I think that's been a little bit of a challenge in past years with the ASO product, because they were such rich plans and trying to compare to some of the other plans out there that weren't as rich, couldn't quite get the numbers there. These give us plenty of opportunity, I think to find the sweet spot for some of those groups.
Crystal Davis: And we've surveyed, and so we are seeing that people, they want that higher deductible, because they're not going to the doctor a whole lot and it might entertain a certain segment or a certain population, but it gives options.
Jason Powers: Yeah. But they want the strength of Blue Cross and the Blue Cross network and the Blue Cross reputation, which is something that I think is on your next slide. The why Blue Cross, and what's your differentiator?
Crystal Davis: Yeah. So Blue Cross, as I mentioned in the beginning, we're really set on building the community and we partner with a lot of companies in the community, United Way, Greater Kansas City Chamber of Commerce, Kansas City Royals, Sporting KC, and I got a shot out to KC Current. I can't believe they're here. It's great. But we do have a great partnership in the community. We have 85 years of history as the market lead in small group segment and/or in insurance, excuse my language. We have a strong relationship with our brokers. We take great pride in that in the region. And we have innovation. We again have a Spira Care model that does not really exist in the market as a small group and/or large group product. And then service. We have a high expectation of customer service at Blue Cross. We think that it's very important to make sure the members, the brokers, anybody that's interacting with us and our team gets a great experience.
We have consistently, and I'm going to say this wrong, but we have ranked the top five in member satisfaction in an experience survey. We work with a team that surveys members after their experiences with call-ins or customer service situations, and we continue to rank high on that because we want to make sure that that member always has a solution and resolution. And then pricing and stability. We're not always the cheapest in the market, but we are priced accordingly. And we position our clients for the long term instead of just maybe a one year renewal.
Jason Powers: Sure, sure. Nobody likes to buying the business the first year and then getting the giant increase the second. Not just medical. I know tomorrow I've got carriers lined up on the ancillary side and that it wouldn't be fair to not mention that Blue Cross has a great lineup of ancillary products-
Crystal Davis: Yes, we do.
Jason Powers: …That we quote and install quite frequently. The dental, vision, the life packages, and then the disability program. So those are all and then great partnerships with…
Crystal Davis: Principal.
Jason Powers: Principal, right?
Crystal Davis: Our partnership with principal. Yes.
Jason Powers: Which I'm sure Greg will talk about tomorrow morning when his here for his update.
Crystal Davis: Yes, he will.
Jason Powers: Any final thoughts for brokers as they head out into Q4 where things get really crazy and all of us wish we had about 12 more hours in the day.
Crystal Davis: I would suggest utilizing the communication platforms and opportunities that we have communicated in the past. Use enroll for enrollments. If you're needing assistance from our team, reach out to member services. If you have just a simple add on or a termination or maybe a simple group change like an address change or something like that. I can't express enough, just be specific, give that clear communication that always helps simplify the back and forth emails and trying to get people to get the right answer and get something done timely. So as we know, it gets a little lengthier response time sometimes with fourth quarter. We try really hard to respond timely and then get things done within probably a five to seven business day timeframe.
Jason Powers: There's one number I've memorized my entire career. 816-395- 3266, the broker hotline, right?
Crystal Davis: That is the broker hotline.
Jason Powers: I mean look, if for our producers, obviously our team ready and willing to help, but that broker hotline, easy to use.
Crystal Davis: Yes.
Jason Powers: Easy to get answers to any questions that we've had, that I've ever had through my entire career.
Crystal Davis: Right. And then if you can't get an answer, you do have your account executive team, myself, Crystal Davis, Krista Corbett, Alice Writing and Lauren Kooly on our team that is happy and ready to assist.
Jason Powers: Well, that's it for Blue Cross. We appreciate, Crystal, we appreciate you being here and being part of this experience. We hope that you come back the next time we do a carrier product update. Thank you to you brokers who are out there quoting, presenting and installing Blue Cross business. We appreciate your support. We wish you a prosperous Q4 and we'll see you next time.
Frequently Asked Questions
Who is Legacy Brokers?
We are a General Agency that focuses on group health and ancillary insurance products. We are the experts in small group self-funded and fully-insured products. Our clients are licensed insurance agents, just like you. It doesn't matter if you focus on P&C, Financial Services, Medicare, Life and Annuities. If you have a health insurance license then we can help you win more business.
What services does Legacy Brokers provide?
We run your quotes
We help you analyze the quotes
We assist you with the sale
We help you service the case
We help you renew the case
Who owns the Client?
You Do! Whether we operate side-by-side or one step behind you, we never jump in front of you because it's YOUR client. It's our job to continuously earn your trust and service your business throughout the year. If you ever wish to move your business, you are free to do so with your clients in tact at any time – with no strings attached. Our goal is to be YOUR  trusted advisor along the way.
Does using Legacy Brokers cost me anything?
We have a GA contract with many of the carriers that we quote. For those carriers, we earn an override and you earn 100% of the producer commissions, so it will cost you nothing! With that said, other carriers may be a little different and the commission structure could vary from case-to-case. Whatever the circumstance might be, our number #1 goal is to help you maximize your profits for each case every year!
How do I get started?
That's the easy part! We can start the process in a number of different ways.
Click on the blue "Speak to an expert" button at the top or bottom of this page, fill out the required information and an expert will get back with you in less than 24 hours.
Call or email us directly: 1-800-844-1901 or 913-631-0102 / sales@legacybrokerskc.com
Send us your BCBS Kansas City quote request now!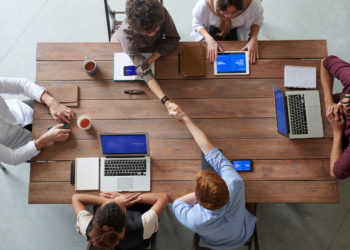 Agent Contracting Paperwork
Click here to download the agent agreement with Legacy Brokers.
Checklist
Carrier you may also like
UnitedHealthcare offers benefit solutions for groups as small as 2 employees using the largest proprietary provider network in the United States. Their self-funded option, All Savers, gives 2/3 of any claims surplus back to the group. Plus, they offer competitive ancillary options like dental, vision, life and disability coverage.