Are you looking to get a quote for a group?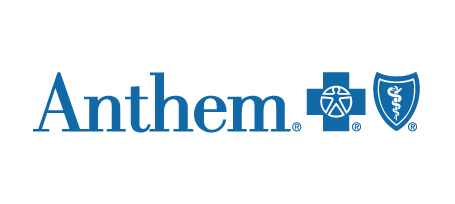 Anthem covers more than 88 million Americans and has one of the largest physician networks in the country. Members have a wide variety of options to help meet their health care needs.
Interested in other Carrier Product Update Videos? See all videos here.
Jason Powers:
It is time for another carrier product update. Tune in as we talk directly to the carriers about their new plans, any new network options they have, or which plan designs offer the most savings and learn about the tools and resources they offer to help you generate more business. Visit our website to learn about all of the carriers we quote in our carrier product update series.
Hello and welcome back to our carrier product update series. This is our Q four kickoff [00:00:30] summit and my name is Jason Powers with Legacy Brokers and I am super excited to have with us on Zoom here. Brad Gilmore, the strategic sales and account advisor at Anthem. Welcome Brad.
Brad Gilmore:
Welcome Jason. Thanks for having me. So yeah, today we're going to go over kind of an overview of our products that we have for small group and also some updates that we have for 2024. [00:01:00] So we have a few slides to go through and hopefully this will give you some good detailed
Jason Powers:
Information. We're excited to have you on Brack. This is, I think our initial recording of an Anthem update. So I know we have a lot of brokers out there that may run across groups that Anthem might be a good fit for. So this will help them really understand what to expect in 2024.
Brad Gilmore:
Okay, good deal.
Jason Powers:
I'll get started on the slideshow here [00:01:30] and let you take over.
Brad Gilmore:
Okay. So yeah, I mean this is basically like I said, a review of not only our 2024 updates, but each of our three small group products and some of the underwriting rules and different things that relate to those products. So we can go ahead and get started into the next slide there.
Jason Powers:
Yeah, I think there's some [00:02:00] brokers out there that may not have ever really had an opportunity to sell Anthem. So when they see an Anthem quote, I think it's important that they know who Anthem is. So maybe tell us a little bit more about Anthem and what you guys are doing as a company.
Brad Gilmore:
Sure. We have 1.4 million members in Missouri. As you can see there. We are operating in 14 different states, actually 15 now. We've purchased Blue Cross [00:02:30] of Louisiana, so there's one in three Americans are covered under a Blue Cross Blue Shield plan and Anthem is part of that Blue Cross Blue Shield umbrella, which that also gives us access to a nationwide network work. So if you have employees that are traveling outside of Missouri on vacation or everyone seems to be moving more to the remote [00:03:00] work route, if they reside outside of Missouri and need care or have a child in college that's in a different state, then we have coverage across all 50 states for in-network coverage.
Jason Powers:
So I know we've got, we talked about the three main products in the small group arena.
Brad Gilmore:
Yes.
Jason Powers:
Talk us more through the difference of the three.
Brad Gilmore:
So [00:03:30] a C A is the community rated plan, the chamber benefit plan, or sometimes you hear it referred to as the plan is an underwritten plan that goes down to a minimum of two enrolled. And then Anthem Balanced funding is our level funded plan and that plan does require minimum of 10 enrolled. So I think on the next slide we've got an overview of [00:04:00] a little deeper dive into each plan. So we'll start with the chamber. So it's available to group size two to 50. Normally our cutoff for small group is 50 full-time employees, but on the chamber plan, if a group has over 50 full-time employees, the group is still eligible as long as they don't have over 99 total. For example, if a group [00:04:30] had 40 full-time employees and 30 part-time employees, that would still qualify because they don't have over 50 full-time or over 99 total.
Also, something that's unique to this plan, and I believe that this is the only plan that any carrier offers that you can write a true husband and wife only group. [00:05:00] So if you have a group that's truly just the husband and wife, we're able to write that group in the chamber plan. So each, the husband and the wife must be working at least 30 hours a week in the business and they must be able to document their income separately. So we do write a lot of husband and wife only groups due to that rule. We do not have an industry ineligible list, [00:05:30] so we'll take both ERISA and non ERISA groups. We don't have any SS I C restrictions, so we can do churches, public entities, water districts, volunteer fire departments, small towns, schools, some of those industries that are ineligible with other carriers. So curb underwriting is basically our version of G [00:06:00] R X.
So if the group has two to nine enrolling, then we do still need health apps, but if they have 10 or more enrolling, then we can do the G R X underwriting and you don't have to worry about gathering those health apps. And then we have three networks. So basically the Chamber me A, B, F and a c A all utilize the same three networks. So our narrowest network is Blue Preferred [00:06:30] and that would exclude B J C hospitals and Washington University in St. Louis and also exclude Mercy in Springfield. And then Blue Access and Blue Access Choice are two broader networks. So those do include B J C and St. Louis and WashU in St. Louis as well as they do include Mercy down in Springfield. [00:07:00] The difference between Blue Access and Blue Access Choice is Blue access is for all of the counties that Anthem covers in Outstate, Missouri. And Blue Access Choice is specifically for Metro St. Louis groups. We get a little bit better pricing from our provider contracts in the St. Louis metro area due to all of the provider competition. So we do pass that along with the Blue Access [00:07:30] Network. But as far as blue access and Blue Access Choice, the group of providers that are included is the same and you don't have to worry about figuring out which network for blue access or blue access choice, that'll automatically be determined when we quote it based upon the group's zip code.
Jason Powers:
Brett, on the husband wife only group, does that also apply to say two [00:08:00] person owner only, so where they're both partners like an L L C?
Brad Gilmore:
Yes. Yeah, we can write those as well.
Jason Powers:
Okay,
Brad Gilmore:
Great. Next we have a B F, which is our level funded product. And so I work in the small group space, so I work with group size 10 to 50 total employees, and then we also have an option that goes all the way up to two 50 through our large group team. [00:08:30] Again, no ineligible list. So ERISA and non erisa, we do offer curve underwriting are the G R X for all groups, except if it's a Virgin group then we will need health apps. And again, the three networks are available. So lastly is a c A. So [00:09:00] on our group size we cut off at 50 total employees, so there can be no more than 50 full-time and part-time employees, whether they're enrolling or not. On a c a, we can go down to a group size of only one enrolled, as long as there's at least one other full-time employee who's a valid waiver, domestic partner coverage is available [00:09:30] at the time of application. The group can select that going back to the chamber and a B F domestic partner coverage is included as a default. So N A C A, again, ERISA and non ERISA is totally fine. As you know, a c A is community rated, so there's no underwriting involved and again the three networks are available
Jason Powers:
[00:10:00] On that group size of one. So thinking through this, we probably get questioned on this three or four times a week with micro groups. So owner again, owner only, but maybe they have a W two full-time employee. Is there a provision in there that they've got to be a non-spouse or can the spouse [00:10:30] of the owner be considered a full-time employee that waives?
Brad Gilmore:
Yeah, it would've to be a non-spouse. So if it were, say you had a group where it was the owner and the spouse and then one other employee that would be eligible if that one other employee is a valid waiver. So kind of basically giving you a husband and wife group, but there has to be that third employee who's a valid waiver.
Jason Powers:
Got it. [00:11:00] Different than the chamber plan where it can be
Brad Gilmore:
Just the two? Yeah, the chamber plan can be a true husband and wife only like said, they do have to be able to document their income separately. So a lot of times in a business, maybe the wife is the owner and the husband works there too, but all of the income is funneled to the wife. That's the owner that would not qualify. So they would have [00:11:30] to be able to document their income separately through W twos or wage and tax or we will do K ones. If it is a group where they're funneling all of the income to only one of the spouses, we can still write it, but we'd have to wait until they put that other spouse on the payroll then be able to prove payroll with four weeks of payroll, including the canceled payroll checks. [00:12:00] Okay. All right.
And then, so this also applies to all three plans, a, C, a, the mewa and a B F. If there are two enrolled, they can offer two plan options, three enrolled, three plan options, four enrolled, four plan options. You can offer the exact same plan on dual networks. So if you want to have a narrower network option with a $2,500 deductible, [00:12:30] and that's exact same plan with the broader network, you can do that. The only rule is you have to have at least one person enroll on each plan at inception. So there's not the ability to just have one plan sitting out there for the possibility of somebody enrolling it in the future. There has to be someone enrolling each plan at the group's inception. And then for participation requirements, [00:13:00] it's 50% after you subtract the valid waivers. So for example, if you had a group of 20 full-time eligible and 10 of those are valid waivers, that gives you 10 net eligible and then you would only have to have five enrolling for the group to be eligible.
So on our chamber plans, we started out with those plans back [00:13:30] in late 2017, and the first idea was to make all of the groups renew on June 1st, regardless of their effective date to take some of that pressure off of one. What happened was, well what happened was is we got up to, I think we have about 3,500 groups now in the chamber plan. So [00:14:00] six one became kind of a nightmare, the same as one one. So we have introduced two other renewal dates of three, one and nine one. So we have three, one renewal dates, six one and then nine one, and there's an upcoming slide that goes into a map of how that works. But one of the things that is nice about fourth quarter [00:14:30] groups is there's all of the fourth quarter groups for 10, 1 11, 1 12, 1, 1, 1, 2, 1 and three, one, they're all going to renew March the first.
So for example, a ten one group's going to have a 17 month rate guarantee, and then as you can see there, 16, 15, even for January one, 14 months. And like I say on the next slide [00:15:00] is more of a map of how that works. So any group written 1, 2, 1 or three, one is going to renew on three one of the following year, 4, 1, 5, 1 and six. One is going to renew 6, 1, 7, 1, 8, 1 and nine, one is going to renew nine one and then the ten one, eleven one and 12 one is also going to renew three one. [00:15:30] And due to the fact that we have to have an open enrollment for the group at least every 12 months, so we have to have an open enrollment. Sometimes that's kind of off schedule. So if you write a group for 1 24, they're going to turn around and have an open enrollment for members for three one of 24. And then obviously when they renew again [00:16:00] in three one of 25, then they are on track to have that annual open enrollment. But sometimes with these extended policy terms, the first open enrollment is a little bit different.
Jason Powers:
Yeah, that'd be handy. I think there's some other stuff that might be handy for some of those groups coming out of Humana where they may not want to wait until their anniversary date [00:16:30] coming off of those effective dates, but then getting some extra time on a rate guarantee I think is going to be
Brad Gilmore:
Right. Right.
Jason Powers:
So we've heard a lot about the chamber plan on the market for the last five or six years. I think we've had some agents have some success with marketing that chamber plan, but we get a lot of questions from agents, what is it, what does it require, what [00:17:00] is it different? I think this helps shape some of that conversation.
Brad Gilmore:
Yeah, so I mean basically the chamber plan is you can kind of think of it as a big association plan where in the past or even now, there are association plans where you have to be a doctor or you have to be an electrician or you have to be a lawyer in order to qualify. But for this plan, the only qualification [00:17:30] is you have to be a member of your local chamber or you can also join the state chamber of commerce in Jefferson City. So if you're not already a member, which a lot of groups are, you can go ahead and just join up and become a member prior to the effective date. We do require a letter from that local chamber indicating that you [00:18:00] are a member and then also the group must remain a member of their local chamber. So we do require proof of chamber membership at renewal.
So it is an underwritten plan. So obviously a younger healthier group is going to see a lot better rates than what they're going to see on a c A. There comes a tipping point in there where if you have some health problems [00:18:30] and a c a is probably going to be a better route. You can see we've got listed here, our persistency for the last three years has been 90% plus. So we're able to not only sell a lot of this product but also retain at renewal, which I know is important because you don't like switching around from carrier to carrier renewal. It's much easier just to renew as is. We do [00:19:00] offer a discount for bundling our ancillary and medical up to 3% off of the medical premium. So that's 1% for dental, a half percent for vision, half percent for life, a half percent for short-term disability, and a half percent for long-term disability.
So again, with the G R X underwriting, it's easy to quote if they have [00:19:30] 10 or more enrolled. Another thing that we have, the specific to the chamber benefit plan is the risk factor calculation at renewal is capped at 15%. So that's not to say that the renewal is going to be capped at 15% because we still have our base rate increase, which is usually around three to 4%, and then any demographic changes that have taken place through the [00:20:00] year. But the risk factor itself, so even if the group has a horrible claims year, the most that we're going to see increased in that portion due to the risk of the group is 15%. So if a group has an off year or they have an employee who comes on and has a lot of claims but then comes back off, it gives them a protection to stay on the plan and stick with it instead of seeing [00:20:30] a 70 or 80% renewal. So that's been really helpful for us. Also with the plan, it has COBRA administration and state continuation that is included. I will note that we have not only cobra, but state continuation is available for groups with 20 or fewer employees. And then also we have H Ss a [00:21:00] administration through Central Bank of Missouri is included at no extra charge if a group has an H S A plan.
Jason Powers:
A question I get a lot is, and I think there was maybe some initial confusion in the market about the chamber plan being level funded because it was underwritten and that's not the case. These aren't level funded or self-funded plans. This is a mea, which is a little structure and [00:21:30] it's subject to medical underwriting because it is not in that small group a C community rated
Brad Gilmore:
Correct
Jason Powers:
Product. This is a completely separate product line treated as one large group, but each group individually is underwritten on their own merit.
Brad Gilmore:
That's correct, yes. And there's, unlike a level funded plan, there's not an opportunity for the group to receive a surplus refund, [00:22:00] but like say
Jason Powers:
Instead any surplus, really the mewa is using that to really kind of level out the risk over the entire association or entire
Brad Gilmore:
Exactly, yes. Plan.
Jason Powers:
Good. And there's some product updates coming on that chamber plan for 1 24.
Brad Gilmore:
So not only for the chamber plan, but you'll see for all three of our small [00:22:30] group products, we will start including E A P and the medical plan for 1 24 new business. And then Amy current group will have E a P added when they renew. So that's going to be your visits with a counselor. I believe it's three visits are included at no charge and some other resources [00:23:00] for E A P, which has become kind of a hot topic here lately.
So Live Health online is our Teladoc app basically, and that's access through our Sydney app that a member can download to not only get onto the live health online, but see their E O B and ID card and whatnot. [00:23:30] So that's covered in full for all of our P P O plans. And then also for 2024, it'll be covered in full for H S A plans prior to meeting the deductible. We're also trying to entice members to use mail order pharmacy. So in the past tier one for a 90 day supply was two and a half times [00:24:00] what the one month supply was, and we've moved that down to two times. And then tiers two and three are now two and a half times the one month supply versus where it was three before. So some extra savings there if they can utilize the mail order pharmacy. Sure.
Jason Powers:
Saving an extra two copays a year really on any,
Brad Gilmore:
Obviously the H S A minimum deductible [00:24:30] has gone up, I believe for the last several years. It kind of goes up $200 each year. So we've had to adjust our H Ss a plan up to the $3,200 minimum to meet that requirement. And then we sort of had a gap in our P P O plan and our plan lineup, and we went from a $2,500 0% plan to a $5,000 0% plan. So we've added in [00:25:00] a 3,500 0% plan to kind of fill that gap in between there.
Jason Powers:
Good stuff
Brad Gilmore:
Grid. Yeah. This is not our complete product grid because we do have H S A plans and then we have some focus plans, which we'll get into. But what happened was, as you can see in that far left column, we started out with 10 P p O plans and we had 'em numbered from one [00:25:30] to 10. And over the years we've added plans. This new 3,500 0% plan was added this year. So the numbering gets out of line and this is basically a cheat sheet to show all of our T P O plans in deductible order.
Jason Powers:
So 11 doesn't come after five? [00:26:00] No. And there's the new $3,500
Brad Gilmore:
There.
Jason Powers:
Great. We talked about this a little bit pre-show the focus plans. I think this is timely. I know this is something that I think was introduced toward the latter part of last year, but for the better part of this year and really moving into 2024 in particular since we've got Humana exiting [00:26:30] the market, they have plan designs where they are copay, copay driven, their simplicity product. There's going to be a lot of people looking for something similar. So talk to us about the focus plans.
Brad Gilmore:
So the focus plans are not your traditional deductible co-insurance copay for doctor and drug costs, but rather everything [00:27:00] has a copay. So it does have some richer benefits on doctor visits and urgent care retail health clinics and therapy is all zero copay. And then every other service aside from chiropractic has a copay. So if you're admitted to the hospital, there's a copay for that. If you have a baby, there's a copay for that. So it gives a lot more predictability [00:27:30] as opposed to having deductible. And you really don't know how much it's going to cost until you get that big bill from the hospital or your E O b. So like I say, it gives a lot more predictability.
I think last year when we introduced these, we had D M E was co-insurance and some other items were co-insurance, [00:28:00] and that was a little confusing on the co-insurance portion. So this year we've cut it down to where the only service that carries co-insurance is chiropractic. So every other service when you look at the summary of benefits has a copay. And then our featured focus plan is the thousand dollars deductible focus plan. And [00:28:30] depending on the location and network that you choose, the savings averages 8% over a thousand dollars, a hundred percent traditional P P O plan. So definitely
Jason Powers:
That could be the difference maker in a presentation for
Brad Gilmore:
Sure. Sure. Yeah, definitely something to consider. I know it's something that takes some rethinking both for you as a broker and the group because they're so used [00:29:00] to that model that we've been all used to with the deductible and co-insurance and copays. So definitely something to look at if a group is looking to have a little bit richer benefits or having some predictability or save some premium,
Jason Powers:
You'd always use the focus plan as a base option for employer contributions and
Brad Gilmore:
Then
Jason Powers:
Promote maybe the P P O plan as a buy-up option.
Brad Gilmore:
So that's right.
Jason Powers:
[00:29:30] And then we talked about chamber plan. I think when we were talking pre-show, I told you we have a lot of agents out there that really come to legacy brokers for assistance in that self-funded space. So talk to us about anthem's level funded product.
Brad Gilmore:
So anthem's level funded product is something that we offer to groups with 10 or more enrolling. We do have [00:30:00] flexible broker compensation, so the standard commission is $27 per enrolled employee, but you can request more or less than that if you'd like. There's a monthly claim summary report that the group has access to and then you as the broker would have access to as well to help see through the year how the group is running. Again, no ineligible lists or ERISA and non ERISA [00:30:30] groups. We don't have any higher copays for specialty rx. The surplus is 50% of the group is able to earn 50% of the surplus at renewal.
Jason Powers:
Is that tied to the renewal? They've got to renew in order?
Brad Gilmore:
Yes, they do have to renew in order to get that surplus and it's [00:31:00] applied towards their third month invoice after they renew as an invoice credit.
Jason Powers:
Got it. And so for some agents that have already been marketing and selling the A B F plans, the Anthem balance funded plans, we've got some updates for 2024 coming.
Brad Gilmore:
Yes. So last year we had a tiered pharmacy network, which caused a lot of confusion because [00:31:30] basically we had tier one pharmacies and tier two pharmacies, and based upon which pharmacy you went to, the copay may be different. There were some people that weren't too happy because basically you were having to decide if you wanted to stay with your pharmacy that you've gone to for the last 20 years and pay a little bit higher copay or go to Walmart and pay a lower copay. [00:32:00] So we've eliminated that and just gone to where the copays are the same across all the in-network pharmacies. So on our A D F plan grid, you'll find that each deductible level has both a zero and 20% co-insurance option. Again, we have the H S A plans, we'll have the live health online Teladoc covered in full prior to meeting [00:32:30] the medical deductible. And we also have at each deductible level, there's an option that has a higher out of pocket, a higher doctor and drug copays to where a group maybe could stay with the same deductible that they have, but save some premium with those higher copays and out of pocket. So our portfolio [00:33:00] is pretty simplified. I don't know the number offhand, but I think we have maybe 30 plans to choose from as opposed to having pages and pages of plans. So hopefully that simplifies a little bit.
Jason Powers:
And then there's that live health online again going in on HSA
Brad Gilmore:
For deductible. Yeah, prior to deductible out
Jason Powers:
Of the legislative efforts that we saw [00:33:30] late last year that were too late for everybody to scramble and refile. But we appreciate seeing that on H S A plans. I think that changed a lot for folks in those plans to be able to use telemedicine. And then the last product we talked about the A plans. We know those are more the community rated guaranteed issue, fully insured kind of plans that don't have any medical [00:34:00] underwriting. What's the update we're going to see there?
Brad Gilmore:
So on the a c A plan specifically, the live health online is covered in full on all the P P O plans, but we were unable to have the same option that the BWA chamber plan and the A B F plan have for H SS A. So on the specific to the A plan, you would have [00:34:30] to meet your deductible prior to that Teladoc service being covered in full. We haven't had a platinum plan on our a C A plan grid, but we are adding one with a $500 deductible for 2024. Again, the E A P, it will be added to all new groups starting 1 1 24. And then any groups that renew during 2024 will pick it up at the renewal. [00:35:00] And so for the past couple of years, we've had some plans that were called W Plans, which stood for Whole Health. And basically what that meant is we had adult dental and vision built in to the medical plan and the plans weren't quite as robust and rich as a regular dental Envision [00:35:30] plan. It was targeted towards groups that didn't have any dental envision to at least maybe give them something, but they really didn't sell a whole lot for us and it just sort of made our playing grid that much longer because every plan had a W plan to go along with it. So we've removed those to help simplify the number of plan options,
Jason Powers:
Making things easier. I like that.
Brad Gilmore:
Yes.
Jason Powers:
So [00:36:00] I know there's a lot of agents out there using different Ben admin systems. So Anthem's committed to integrating with Employee Navigator here. I think that's probably welcome news for a lot of brokers that have brought Employee Navigator into their
Brad Gilmore:
Yes. So we have a fairly simple process for groups to be able to make that connection with Employee Navigator to avoid [00:36:30] having to do employee navigator and send in a paper app or have the group enroll that employee or make changes on our employer portal. So that should be a big help. We've had this on large group and now we're moving it in the small group as well. So employee navigator. And then as you know, employee Navigator I think is merging with ease, so we'll [00:37:00] kind of have to see how that goes. But that's available for all of our A C A ME and A B F groups. Like I say, it's a pretty simple process to get started. We just need some information on the connection between employee navigator and a contact there to help set it up and then we can get it going. Yeah,
Jason Powers:
That's a service that was typically reserved for larger groups, so this Anthem's commitment to smaller groups being [00:37:30] able to integrate with those systems. So I think that's certainly helps brokers in this time of year where we're all going through Q four open enrollment kind of craziness. So that's good to see.
Brad Gilmore:
Yes, that
Jason Powers:
And then you guys call it Anthem specialty, we call it ancillary.
Brad Gilmore:
So basically what the whole Health connection is, is if you have Anthem Medical, dental, and vision, [00:38:00] we share information between your medical doctor, your vision provider, and your dental provider. As you know, a lot of diseases are detected through the mouth and if a dentist is doing an exam and see something that they can automatically notify [00:38:30] the medical doctor and then the medical doctor can reach out to the member to try to set stuff up and get some of that early detection and early treatment going. One of the other things is we do not require any employer contribution to sell our contributory plans. So a group is able to have a contributory plan without any [00:39:00] contribution from the employer, and those contributory plans are less premium than the non-contributory. Also, when you have your dental vision and medical with us, it's all under one group number with one bill and one ID card and one enrollment,
Jason Powers:
A lot less confusion there. And then [00:39:30] your Sydney Health member apps, so talk
Brad Gilmore:
Through
Jason Powers:
Some stuff there.
Brad Gilmore:
So that's the app that members can download to see their ID card. They can find a doctor, look at their EOBs, see what their deductible accumulation has been for the year. Also, it is where they can access that live health online. So kind of a one-stop shop app for everything. [00:40:00] Anthem for a member. It does have a really high score on the Apple iTunes store, and also we're seeing a lot of utilization and downloads. So members really like the app and the information that it gives them on their smartphone.
Jason Powers:
Great. And the inevitable question that I'm getting the last couple of weeks, [00:40:30] when can we expect to see January one rates and renewals?
Brad Gilmore:
So as far as rates, we're probably looking at ten one to quote one new business. And then on the renewals, we still have a pretty good size book of business in the GRANDMOTHERED space, and those are usually the ones that come out first. So we're looking at those [00:41:00] being released. I believe that's a Monday, September the 25th. Fingers crossed that we don't have any IT issues or need delays, but that gives you some time as a broker to take a look at that renewal and get yourself ready to go because we'll be mailing those out to groups and they always want to call on that day, they get it in the mail [00:41:30] and soon as they open it up, they're calling you and you want to be kind of prepared for what the renewal looks like. And then our grandfathered groups and our A groups all follow the release at 60 days prior to the renewal dates. We also have a pretty big block of business for 12, one grandfathered 12, one a c A. Obviously those [00:42:00] are 60 days as well. So ten one on those.
Jason Powers:
All right. I'm going to wrap us up here.
Brad Gilmore:
So yeah, I mean that's hopefully a pretty good overview of our three small group products, a B, F level funded the chamber and a c a. Again, we don't have any ineligible list for any of those plans. No ss i c restrictions, and then [00:42:30] we have those discounts available for bundling of ancillary and medical.
Jason Powers:
That's a great presentation of information on Anthem. I appreciate you taking the time with us here today to share your information with our brokers. This is part of our Q four kickoff summit here, Brad. So agents watching this are getting ready to go out and face the challenges of [00:43:00] first quarter renewals.
Brad Gilmore:
Right.
Jason Powers:
Any wise words of wisdom from Brad?
Brad Gilmore:
I mean wish everyone good luck. I would say that if you have a group with 10 or more enrolling to look at both our chamber plan and our level funded a b F plan, sometimes one's better than the other, but there's not really a pattern of which one's better. There's different underwriting philosophies and different underwriting team, [00:43:30] so it would be wise to quote both products. Also with the chamber, if you've got a one group and you're getting the renewal, you can pull 'em ahead and do like an 11 one or a 12 one effective date and give them that rate guarantee until March of the following year.
Jason Powers:
Yeah. Well, Brad, I [00:44:00] appreciate again you taking the time. I know it's a busy time of year for you as well. Thank you for joining us on our carrier product update, Q four kickoff Summit and brokers out in the market. If you've got cases where Anthem's a good fit, please reach out to our office. We'll be sure to get your quote turned around as quickly as possible and get you all the information you need. Below this video on our site, we'll have downloadable marketing materials that match up to some of the things that Brad talked about here in this video. So please make sure you download [00:44:30] the information below. And then even below that is a contact form for reaching out to our office here and at Legacy Brokers to run your proposals for you. Again, Brad, thanks so much for joining us. I hope you have a great Q four Brad. I hope the brokers out there have an amazing Q four. As always, we'll see you next time. Happy selling. All right. Yeah, thanks for having me.
Thank you for watching this edition of our carrier product update series. Visit our website to watch other episodes.
Frequently Asked Questions
Send us your Anthem request now!
Are you looking to get a quote for a group?
Carrier you may also like
UnitedHealthcare offers benefit solutions for groups as small as 2 employees using the largest proprietary provider network in the United States. Their self-funded option, All Savers, gives 2/3 of any claims surplus back to the group. Plus, they offer competitive ancillary options like dental, vision, life and disability coverage.