Are you looking to get a quote for a group?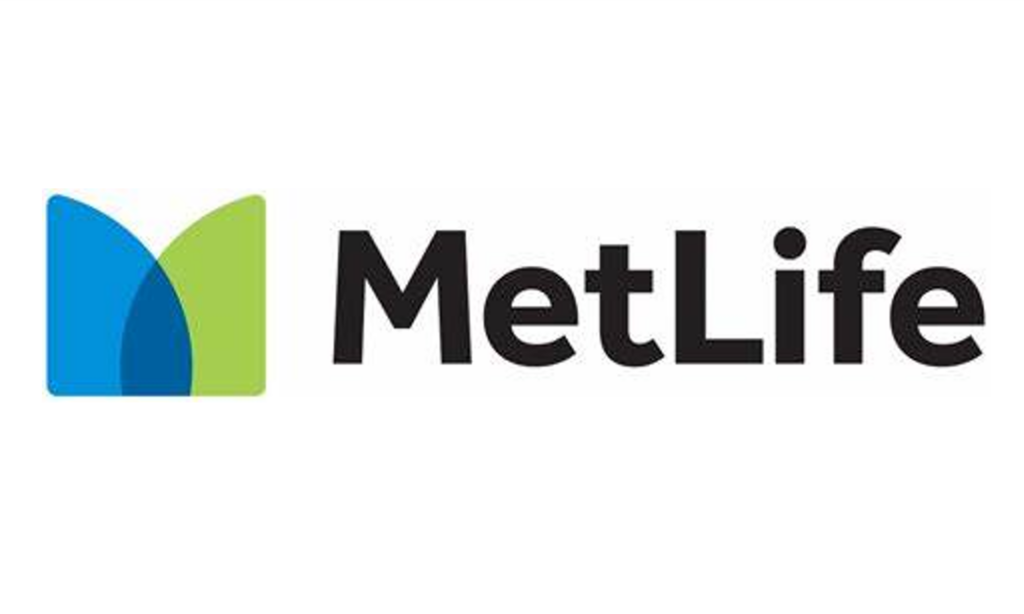 Your partner in health every step of the way. We offer insurance products and services to help ease the high cost of healthcare — and offer broad protection from unexpected medical bills.
Jason Powers:
It is time for another carrier product update. Tune in as we talk directly to the carriers about their new plans, any new network options they have, or which plan designs offer the most savings and learn about the tools and resources they offer to help you generate more business. Visit our website to learn about all of the carriers we quote in our carrier product update series.
Hello and welcome back to our carrier product update series, very special edition of [00:00:30] our carrier product update series. This is our Q four kickoff summit and today it's all about ancillary. My name is Jason Powers with Legacy Brokers. I am joined by Bobby Wchu, sales representative with MetLife, first appearance in the Legacy studio. Welcome and appreciate you jumping in and grabbing a hold of this thing.
Bobby Warchuck:
I appreciate being here and yes, definitely the first time. So looking forward to it and ready to get this started.
Jason Powers:
Awesome. Well, I know we've been doing business [00:01:00] with MetLife, I think since we started Legacy 10 years ago. We've got a pretty good track record, I think with MetLife and the business that we have, but there are agents out there who know the name. It's a household name, household brand, but have never really seen the product. So if you had a chance to talk to agents about what MetLife can bring and what your position is in the market, what would you say
Bobby Warchuck:
Right now? I mean, MetLife's been in the market for about 152 years. [00:01:30] Is that all? Just a few. Just a few. Been around through a lot, but MetLife can bring a holistic approach to your group benefits and that's where we definitely hang our hat is that we can, one, our fastball is dental, but then we can compliment that with vision and then we move on with our life products and disability again with our vb, and then we open it up into pet insurance, legal insurance. Sounds like we got things to talk about. There are about 32 products that we can offer depending [00:02:00] upon the life size of the group. A lot of that can be above 100 or under 100, just depends on the product.
Jason Powers:
Great. Well, and this is our Q four kickoff. So we got agents out there that are preparing for January one renewals. They may have medical in there, they may have a dental plan they're looking to replace, so this is a great opportunity for them to learn what MetLife can do for 'em.
Bobby Warchuck:
Yes,
Jason Powers:
Yes. All right. So what's exciting and new at MetLife?
Bobby Warchuck:
Exciting new at MetLife, and I [00:02:30] mean first would be our connected benefits. Now this is offered on the a hundred plus scale, but with us right now, and we're going to talk about this later on in the presentation is under 100. We're actually offering a new platform and within that platform we're going to have voluntary benefits such as accident, critical and hospital that's going to be offered down to 10 lives. So now we're going to have a connected benefit to where if a employee actually had to submit a claim medically that hopefully our system would [00:03:00] catch that and then would say, Hey, you have an accident policy or a critical illness or a hospital indemnity policy, and they would say, Hey, you might want to fill out this claim so that you can get your benefit.
Jason Powers:
Wow. So integrating two different platforms, I mean MetLife doesn't sell a group medical product.
Bobby Warchuck:
No, we don't.
Jason Powers:
So this is group medical elsewhere where if you can connect the data and you've got these other voluntary benefits in place, critical illness like you mentioned, [00:03:30] hospital indemnity accident, I think it was the other one, you have some way of flagging that member showing that they've got this other voluntary coverage or they're eligible to submit a claim all without the employee ever really raising their hand and say, I think I need help.
Bobby Warchuck:
We do. We do. And so right now, and you see this a lot in the a hundred plus space, is the groups that have self-funded medical, [00:04:00] they own the data and because they own the data, it actually allows us to connect and that's how we bridge that gap and can alert the employee of what's going on under 100 Right now, it's going to be more or less connected to that disability and the function of opening up to the self-funded groups under 100 will be coming in the future. It's just when you open up a new platform, you're always, okay, hey, let's open it up here and see what happens as we go.
Jason Powers:
Love the direction it's heading though. [00:04:30] I think we talked pre-show that a majority of our cases are in that smaller space, so having an enhanced product like that, an enhanced member experience, I think will help tie everything together with MetLife. That's great.
Bobby Warchuck:
Yes. And also at Met, what we have coming this year is also additional benefits in our dental. That is our fastball. That's where we really want to hang our hat. And this year, or we haven't added this in the past year, but really kind of pushing [00:05:00] it now is our discounts with our Smile Direct club, but in additional is our dental incentives, which we do have a slide about this, and later on in the presentation we can just talk about the different plan designs that we can now offer to help and incentivize each employee.
Jason Powers:
Great. Anything else we need to cover on this one? I see pet insurance. Yes,
Bobby Warchuck:
Pet insurance. And I know everybody loves Snoopy and I know, but
Jason Powers:
Snoopy's gone.
Bobby Warchuck:
Snoopy. Yes, [00:05:30] he was gone and the gang was gone, but the gang's back, the gang has come back. They partnered with MetLife once again and they're going to be a part of our pet insurance moving forward, which we are definitely very excited. Snoopy is huge part of just MetLife and our history, and so to have them with us is
Jason Powers:
Awesome. You're ensuring dogs, cats, canaries,
Bobby Warchuck:
All of 'em. Yes. We're actually, we're starting to offer exotic pets this year, and our first exotic pet was a bunny, so that was pretty exciting. But yeah, [00:06:00] we can do lizards, ferrets, a lot of different things. The one thing we cannot do is horse horses. Horses is a area we just are not ready to touch at this point in time.
Jason Powers:
I mean, people watching know I've got backyard chickens and quite so, hey,
Bobby Warchuck:
Its inflation now you might need some backyard chickens.
Jason Powers:
That's probably more livestock, but is the licensure the same in pet insurance that it is in dental and vision? Is it health and life [00:06:30] license or do you have to have a P N C license to
Bobby Warchuck:
Do PET P N C license through pet insurance? Yes, so that is one kicker, but we have found that if maybe the producer or agent doesn't have it, we can always tie that to another agent just to keep that kind of process rolling and then we can always make an adjustment in the future.
Jason Powers:
Great. All right.
Bobby Warchuck:
I spoke on earlier that we did have some additional dental incentives, and so this is one of them, and it's just the increasing maximum that an employee can take advantage of. [00:07:00] So if you are an employee who is going and using your exams and your cleanings, we want to reward you. And so by doing that, we can increase your maximum for each year and throughout the plan design, it's not just maximum, we can do actually a co-insurance increasing, we can do deductibles where it decreases, and then this is for each one of your family members. Another kicker about this is when you do increase your maximum, you will never go backwards.
Jason Powers:
[00:07:30] Oh, wow.
Bobby Warchuck:
So you're always going to be locked in as long as you go do your one exam, do your cleaning, we just want you to go and use the preventative services. When you do that, it actually prevents you from having to go back later on and actually have that larger expense. And so that's kind of why we've started introducing these incentives.
Jason Powers:
So kind of your version of a rollover instead of a rollover benefit, you're just increasing the max caps out after two years, looks like $250 increase per year. [00:08:00] And that's per you said per member? Per
Bobby Warchuck:
Member,
Jason Powers:
Yeah. So it may be one person in the family that has that increase, but it doesn't have any impact on their utilization, doesn't really have any impact on other members of the family. Correct.
Bobby Warchuck:
Correct. And you could go for two years, three years. There's different types of plans. You're going to have to work with your MetLife sales representative or account executive in your region, but there are different options when it comes to these types of incentives [00:08:30] and how you want to do that. But that was correct. It is kind of a play on the rollover and how others have done that in market, but we really want people to use their benefit now. We don't want them to wait and then carry over just to use it.
Jason Powers:
Yeah. Some of the rollover benefits out there I think are a little clunky, so this is pretty straightforward. It's one exam and cleaning. You get the $250 added to your next year's max. That's great.
Bobby Warchuck:
Yeah.
Next, we actually have bought in the past, [00:09:00] about two years ago we purchased Versant Health who was the owner of Superior in Davis, and right now it is a hundred plus only at this point in time, but definitely worth mentioning because in the future we do want to offer this to all groups in all sizes. And so if you do have a hundred plus group, you have the ability to use Superior or Davis. We are able to decide what the group is going or should use depending upon the employee's zip [00:09:30] codes. So within the three digit zip code, we would put that into our system to analyze what the network looks like, and then we can kind of say, Hey, this one's best suited for this group, here's why. And then we can kind of go down that path. And then there's also the ability to combine networks and offer almost like a dual option. And so hopefully in the future that's going to come down under 100. That is the plan, but right now it is a hundred plus. But thought it was worth mentioning.
Jason Powers:
Definitely. Definitely. We've got good cases of [00:10:00] all sizes, so that's great.
Bobby Warchuck:
Also very excited to talk about is Aura. And so Aura is our identity theft, which is available down to 10 lives. So within Aura, everyone is living digitally nowadays. I mean from our kids, everybody. I mean you can see little kids at restaurants are all online or doing something, right? So through this Aura product, you're going to have A B P N for you and your family to help protect you when you're online [00:10:30] for your kids that are gamers. If you want to get up to the Protection Plus plan, you can actually have gamer tag protection online. But the number one important thing about Aura is if you do have an identity theft issue, you can have coverage up to $5 million. Oh, wow. So that is a huge benefit. We are very proud of Aura and something that we're going to be hanging our hat on moving forward.
Jason Powers:
Now is that an add-on or is it bolted onto to any other products? 10 plus
Bobby Warchuck:
[00:11:00] It is its own product, so it does have a charge to it, and there is different pricing when it comes to an under 100 group compared to above 100. So under 100 it's going to be segmented out depending upon the group size. So you got two to 49 and then 50 to 99, and then it would be employer paid, I believe under 49 lives. It's like $3,000 annually and that will cover all your employees and [00:11:30] then above 50, I believe it was $5,000 annually. And the employees have the ability to do a buy-up plan, and a buy-up plan will just allow them to bring in more devices and then you get three bureaus for your credit checks and everything.
Jason Powers:
Good stuff.
Bobby Warchuck:
As mentioned earlier, I talked about our new platform. This is very exciting for us at MetLife because right now there's a big push for [00:12:00] technology and having a streamlined system, and this is what this system is. It's going to be from start to finish, all the way from implementation claims, billings service, everything is going to be in one line. And so I'm very excited that we're rolling this out in this upcoming year in 2024 and just ready to go. So within this you will have a wide range of benefits will be offered. This is going to be primarily for under 100 to start, [00:12:30] but it's just going to really open the door. And when we're opening the door, it's the voluntary products, the accident, the critical, and the hospital all the way down to 10 lives. Under 50 lives, you will need to sell one core line of coverage. So that's a dental vision. A life sub life disability will need to be sold to have VB coverage, but above 50 lives you will be able to offer a VP standalone. Now
Jason Powers:
This is more like, so we're talking about just a platform, [00:13:00] putting a core in a core product in and adding your voluntary benefits. Is that inside a system? We're talking like an online offering, so the employees can go in and make their selections. Is that Yeah,
Bobby Warchuck:
So within this system basically, and others who have worked with MetLife in the past, they know a system or a portal called Met Link. So Met Link will be replaced. This is replacing Met Link. It is now. Now we're talking.
Yeah, I understand it. It's a little [00:13:30] bit older system. It's a very simple straightforward system, but this is really a clean version and the experience is just streamlined for the employee, the employee and the broker. It just really allows people to do what they need to do in one location in less clicks. And the big item I think a lot of people talk about is identity. Identity, sorry, your ID cards because there was a push there of going green, so everyone was kind of moving away from that [00:14:00] and stuff. This actually will allow all brokers employers to go in and just any employee they want and they can get a personalized ID card for them, but then you're going to have the ability to do credit card payments, live billing, just being able to actually go in and check everything in one's location without having to click in different areas.
Jason Powers:
Bob's going to love that. Yes, Bob doesn't, he likes Met Link, but I think [00:14:30] he'll be happy to know that that's being replaced.
Bobby Warchuck:
But another huge part is the implementation portion, right? I mean because especially right now being in Q four going forward, everyone's like, Hey, how can I get my group's claim ready sooner? Because not every group is going to make that decision. Give us four weeks to kind of be prepared. Really in perfect world, sometimes they do, but this actually, once we get a notice of sale comes in and it is submitted, [00:15:00] we're going to send you the paperwork. So it's going to come in and it's just going to come in a document and you can actually click on each form. Each one is going to be clickable. You can go in, fill it out as you go easy, send it back. The moment all forms are in, it's going to be three days. You'll be claim ready, seven days you're going to be active. And that is huge. Just allows you the client, everybody more flexibility and everybody hates those phone calls to the provider of saying, Hey, [00:15:30] this person does have coverage, we're just
Jason Powers:
Waiting. Don't have the proof yet.
Bobby Warchuck:
Yes, this is going to help minimize that and allow the group more time to make the decision that is best for them. Sure,
Jason Powers:
That's great. Always happy to hear if there's streamlined ways. I think Andrea, who's listening in our office, would love knowing that there's a simpler way to kind of onboard and implement MetLife. So that's great news.
Bobby Warchuck:
And [00:16:00] so when I mentioned at the start of talking about S B S, we said how it's going to be a streamlined process from claims implementation, billing that also ties into the service experience. You are now going to have one person end to end, well actually it'd be two, right? Because you're going to have the sales representative and then you're going to have the actual implementation leader or person who's working on the case that is actually going to be your service rep now. Okay. So it's going to be one streamlined [00:16:30] process. The person who knows the group who built the group and helped implement the group is now going to service your group. And that's just a big advantage moving forward because then I'm going to have that partnership with them. Everybody's going to be on the same page. And there's a lot of times about a month or two down the road, the agent, the broker or the account manager at the brokerage has a question, and the last person they talked to was the implementation leader. So just makes it quick and easy.
Jason Powers:
[00:17:00] That's great.
Bobby Warchuck:
And then I also spoke on the experience from the employee to the broker to employer, and to even my experience in that, and I mentioned how it's going to be less clicks. And so within that platform, you're going to have the ability to pull the benefits right away. You're not going to have to come and ask me and say, Hey, Bobby or MetLife sales rep, can you please pull me the summaries? They're going to be right there for you. You're going to be able [00:17:30] to easily manage and view your enrollment. It's just going to make that process so much easier to understand what's going on. And then the online billing payment, everybody always asks for an A c H or your credit card payment that's now here through this system. They're going to have the ability to do that, and it's just going to be a simple click the button and we're good to go. And you can put in your information and you
Jason Powers:
Paid. So the employer and the broker can both see the same kind of information. It's not a difference of broker's portal [00:18:00] might look a little bit different than the employer's portal. We're going to get access to the same kind of info, be able to service that account a lot easier, answer a lot of those questions without having to hunt and peck. I think a lot of what happens in some of these systems. So that's good stuff. When does this take effect? So this is something we talked about coming. It's coming or is it
Bobby Warchuck:
Okay, so it's running right now and they have opened it. They're piloting it out in certain regions at the moment and [00:18:30] they're running it right and they want to see how that's going to go before they just announce it to the nation and open it up. Okay, 2024 is the goal to really open it up. Some brokers in some areas you may see that your sales rep rep might send you a proposal and say, Hey, this was quoted on our brand new platform, just because there are some groups in some cases out there that really fit the platform. And our underwriting team, every R F P that's coming in is looking at those and are analyzing [00:19:00] these before they're getting quoted. And so that just allows our team to say, Hey, we think this is actually going to be a good fit. And it just kind of helps that get rolling into the system. But I would say nationwide it is coming 2024. Okay,
Jason Powers:
Great. Great. So the fastball was dental, right? Yes. But again, understand that under 100 space in that smaller group, and I'd say under 50 at this point, we can do dental, vision, life, disability, [00:19:30] and the voluntary benefits are accident, critical illness, hospital indemnity. Did I miss anything? Legal, pet pe,
Bobby Warchuck:
Identity theft.
Jason Powers:
Wow. Okay.
Bobby Warchuck:
Yeah, complete holistic package. That is our goal. And right now it's a fight for talent and employers are trying to figure out what's the best way to take care of their employees and we hope to do that for them.
Jason Powers:
And that's [00:20:00] down to two. Enrolled on most of the core
Bobby Warchuck:
Products. On all the core products, you can go down to two lives under 10 lives. We are not offering voluntary products such as Supplemental Life or Voluntary Dental. You would have to be at least 50% employer paid on dental and vision. And then do employer paid on life and disability under 10. Then all other core, yes, on everything else is open. Pet insurance can go down to two, legal can go down to two, [00:20:30] and I believe Aura can go down to 10. Got it. Is where we're at on that one at the moment. Got
Jason Powers:
It. Pet insurance down at two something new every time. Every time we do these. So that's great stuff. Well, Bobby, I appreciate you jumping in and updating our brokers on all the new stuff going on at MetLife. If we can help you with your MetLife proposal down below this video on our website, you'll see a link to marketing content [00:21:00] that you can pull to help in your presentations to your prospects and your clients. And down below that is a call to action button to reach out to us and our quoting team to help you with your MetLife quote. So Bobby, thanks so much for being here. Thank you.
Bobby Warchuck:
I appreciate it. This was fun first
Jason Powers:
Time. Yeah. Well, hopefully it's not the last time. Hopefully we get to meet you back next year with all the exciting stuff and we can look back on all those 2024 stuff. Yes,
Bobby Warchuck:
Exactly. I appreciate it.
Jason Powers:
Thank you. Thank you. All right, well that's all we have for you today. It is Q [00:21:30] four, so get out there and sell. Happy selling. We'll see you next time.
Thank you for watching this edition of our carrier product update series. Visit our website to watch
Other episodes.
Frequently Asked Questions
Get your marketing materials for MetLife right here.
Send us your MetLife quote request now!
Are you looking to get a quote for a group?
Carrier you may also like