Are you looking to get a quote for a group?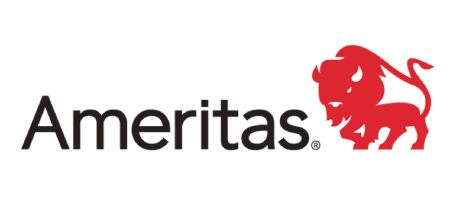 Backed by a foundation of financial strength, Ameritas offers a competitive array of insurance, employee benefits and financial products and services.
Jason Powers:
It is time for another carrier product update. Tune in as we talk directly to the carriers about their new plans, any new network options they have, or which plan designs offer the most savings and learn about the tools and resources they offer to help you generate more business. Visit our website to learn about all of the carriers we quote in our carrier product update series.
Hello and welcome back to our carrier product update series Q four kickoff Summit [00:00:30] versions. And I am actually here with John Ritter from Ameritus the group sales rep at Emeritus. Welcome back, John.
John Ritter:
Well, thank you Jason. It's good to be back here. It's hard to believe it's been one year since the last time we did this.
Jason Powers:
Thank you. Yeah, and I mean so much has happened in the dental world, dental and vision, right? I mean the products have changed,
John Ritter:
Seen a lot of changes.
Jason Powers:
Not dramatically. No,
John Ritter:
There haven't been. No, it's basically the 180 50 plan with a thousand annual max.
Jason Powers:
I think last time we were talking the traditional KC plan that we see [00:01:00] out in the market, right? It
John Ritter:
Hasn't changed. Still the same thing, but I'm going to talk about a few things that maybe will get people's minds to think a little differently. Maybe offer something a little different this time.
Jason Powers:
You always do. I always enjoy our conversations and I've known each other my entire career and I've known about emeritus my whole career. But there are a lot of agents out there in the market who probably haven't seen emeritus or maybe you have seen a proposal from them and you just don't know enough about the company. So maybe fill 'em in on the history [00:01:30] of who emeritus is.
John Ritter:
Sure, I can do that. So emeritus, we are based in Lincoln, Nebraska. We're a Midwest company with Midwest values. We've been doing dental insurance now for over 65 years, and that's all we do. We just do dental and vision, but we do dental. We stay laser focused on dental only. We are also a mutual company and people ask, well, why is a mutual [00:02:00] company important? Well, because our members are our shareholders and that structure allows us to prioritize long-term goals or short-term gains. And when I say short-term gains, what does that mean mean? So we try to invest our money into our network and retaining good hiring, retaining good employees and those kinds of things. Here, being a mutual company really helps us to making good business decisions. And as I said, we specialize only in dental. [00:02:30] We invented or pioneered a lot of the current dental things like dental rewards, dental rollovers, that's an emeritus invention, if you can call it dental benefit, an invention service. I'm going to talk about service in a little bit. Technology, boy, everything seems to be Ben. Admin systems. Ben, admin systems seem to rule the way we do business today and our growth this year has been great. [00:03:00] We have grown 14% last year and 17% this year. And why is that important? It allows us to recruit dentists. It allows us to retract and retain quality employees. And in this job market, it's tough to retain good employees. Oh,
Jason Powers:
For sure. For sure. Benefits are a key to that. I think with that growth probably gives you a little more strength in the market. That's a pretty [00:03:30] substantial number based on what we've seen. It's
John Ritter:
Significant
Jason Powers:
The last few years. So to have any growth is fantastic.
John Ritter:
It's significantly higher among our peers in the dental industry here locally, we've had our best year ever and regionally we're part of the southwest central and regionally we've had our best year ever also. So emeritus is poised to do really well going forward.
Jason Powers:
That's great. And a lot of questions that I'll get [00:04:00] in a dental proposal situation is, well, what's the network look like? So you mentioned your network was really something you guys hang your banner on. What's different about it?
John Ritter:
Well, the three things that go into a dental, well, four, I guess service is one of 'em, but rates, benefits, network, those are the three things your client is going to ask you. If you're a broker, they're going to say, what's their network like? We have in Kansas City, one [00:04:30] of the top three networks and the same in Missouri and the state of Kansas. We have a top three network, so we're not going to have all your providers in your current situation probably. But dental is unlike medical that you don't need to stay in network. You can go in or out. It's a passive P P O, you get a little reduced benefit going out of network, but it's not like medical,
Jason Powers:
But something that's a little different with emeritus. I know some products tend to [00:05:00] piece together rental networks. This is your proprietary network?
John Ritter:
Well, it is our proprietary network. We do have a couple of leasing arrangements in areas of the country or the state where we're a little weak on networks. We try to kind of backfill it with some leasing agreements, but it is our own proprietary network. And as you probably know, the standard and reliant standard, [00:05:30] if you buy their dental and vision, it's emeritus.
Jason Powers:
It's emeritus on the backside. Correct. And the other thing that we run into, especially we run into this on the medical side a lot where there's multiple networks to choose from and you don't want to choose the wrong one is it might be a smaller version, not with emeritus. This is one if we're looking at an emeritus rate, it is the emeritus network.
John Ritter:
Yeah, we don't have multiple networks. Some of our competitors, some of the very large competitors [00:06:00] name wise have two networks and you get different benefits than whatever network you use. Ours is one network, correct. Good question though. Yeah,
Jason Powers:
So I think,
John Ritter:
Sorry, every dentist isn't going to be a network, but if you come on, we will do our best to try to go out hand recruit any dentist. If you let us know, we will contact that dentist that day to try to get them in our network. However, we do have some strict standards that [00:06:30] we need to adhere to. So we can't promise we'll get everybody in our network. We try.
Jason Powers:
Sure, sure. So a member can nominate their provider, you'll have a network person reach out. Correct. Start that conversation. That's great. I like this slide because I call this the John's thoughts on dental slide. You always get me thinking differently about dental when you and I talk and I think that it's important [00:07:00] for an agent who's looking at a proposal. We talked earlier the difference between a $22 dental rate and a $23 dental rate, a
John Ritter:
Dollar basically. Yeah. Just some of my thoughts about dental. So we have a pretty large book of business at emeritus and we look at our numbers and our patterns and our utilization. And so lemme kind of go down these bullet points. I hate to read
Jason Powers:
Bullet points,
John Ritter:
Bullet points, but [00:07:30] as we mentioned, if I quote 10 dental plans, probably nine or 180, 50,000 annual max 50 deductible. It may or may not work for everybody, but I also see plans that are like $2,500, 3000 annual max. So the third bullet point shows that 80% of our members stay under $500 and they're old 80 20, 80 20 roll. So if you [00:08:00] have a $3,000 annual max, it might be over insurance. So when I say dental rollover, dental rollovers where you can roll over unused
Annual max to next year, if you hit certain benchmarks that we set, we still a lot of dual options, larger groups, maybe you want to low plan for the younger people who don't need much dental care. Folks who are older, if they want an option for a higher max or [00:08:30] orthodontia for kids, maybe a buy a plan. And having dental care, having dental insurance is important if you have it, you are more likely to go for your annual checkups every year. So that's why we think it's important to have dental insurance. But those are a few of our current trends we're seeing today. That and higher ortho. Yeah. Do your kids have braces?
Jason Powers:
So three [00:09:00] of the four have all had braces the fourth so far, no.
John Ritter:
And what were your costs for braces?
Jason Powers:
Too much. I want to say three to 5,000, somewhere in that range.
John Ritter:
How long ago was that?
Jason Powers:
The last one? So my number three was in and out of braces three different
John Ritter:
Times. Okay, so average cost today for braces, five, $6,000. Really? Yeah. [00:09:30] So most plans we see what's the normal ortho max? A
Jason Powers:
Thousand bucks, a thousand bucks Lifetimes.
John Ritter:
It's lifetime doesn't pay much. We are seeing a trend for 2000, 2,500 ortho max make a little dent in that $6,000 ortho. So those are some current trends that we're seeing right now.
Jason Powers:
Yeah, it's funny. Funny you mentioned that because I think the last few cases I saw come across that where agents were looking for ortho in their [00:10:00] dental quote, the request was two 20 503,000 on an ortho lifetime max, which is just mind boggling. It's crazy.
John Ritter:
Yeah,
Jason Powers:
Crazy how expensive that's got. So more about the network here. So you mentioned you're in that top three conversation network wise.
John Ritter:
Yeah. Size matters. When you look at networks, people want a robust network that's sometimes a deal breaker, maker or breaker have [00:10:30] the network especially it seems to be that is the decision makers dentist in network. That's the big
Jason Powers:
Decision key. Nobody likes to change their dentist.
John Ritter:
But yeah, we have the third largest network, the third largest dental network nationally and we're continuing to grow it. And the reason why you have networks is for the discounts. If you join a dental plan, you want to enjoy the discounts and make your dollars stretch farther. So our average discount somewhere between like 33 to like 36, 30 [00:11:00] 7% discounts. And again, as I mentioned earlier, we will not contract any dentist who was unwilling to accept a fair market discount that we can negotiate with them, but we are constantly trying to grow our networks
Jason Powers:
Well and I mean I think that's beneficial I think to members that emeritus is contracting with providers that are actually going to save dollars at the counter versus just [00:11:30] letting everybody in network so that they're in network.
John Ritter:
Some of the larger networks discounts are very small. We try to have our discounts so it actually matters for our network. So that's why we have a single network approach.
Jason Powers:
And I mean benefit wise we can quote in and out of network to be the same benefit. The difference is really going to be in how the dentist is charging back the member above and beyond [00:12:00] whatever those out-of-network benefits might be.
John Ritter:
Correct. There is a term called U N C usual customer, and that's probably a presentation all to its own because you start talking about mad plans and the 90th percentile, the 95th percentile, the 99th percentile, that's where that starts getting kind of inside baseball sort of conversation. But we reimburse standardly at the 90 percentile, which means if you for type one, [00:12:30] which type one is your annual checkups cleanings, you will probably see no balance billing on that. Sure. It's the other parts, types two and type three is where you might see some.
Jason Powers:
Yeah. Well and restoration work, I mean if you look at what dental benefits really pay for, they pay for the preventative services and they pay for restoration work on your teeth. Those are the two, there's three different categories, but those are really the two things that you're looking at dental insurance for.
John Ritter:
Yeah, Perone endo probably more so Endo endodontics [00:13:00] is root
Jason Powers:
Canal, root canal, root
John Ritter:
Canals, and yeah, so type three, which is the crowns and the bridges, and that's a lot smaller of a piece, but you're right, it's mostly fillings, X-rays, checkups, cleanings,
Jason Powers:
And those services are higher dollar services and that's where discounts can really come in handy. Correct. Would be sort of the importance and the value of having a broad network.
John Ritter:
And for anybody, whether it's emeritus or any of our competitors, [00:13:30] if your dentist isn't in network, maybe if you need a root canal crown, maybe shop around, try to find in-network dentist, make your a thousand dollars stretch, move further. So find a specialist and a donis who is in your network.
Jason Powers:
Yeah,
John Ritter:
Good pro tip.
Jason Powers:
Definitely.
John Ritter:
Alright. Dell Insurance, is it worth the cost? I have people argue that it's not worth the cost. Well, I, I can save the money, just pay $300 a year or 400 bucks, get my twice [00:14:00] annual checkups and cleanings and x-rays. But we find if you don't have insurance, you're probably not going to go. You're probably not going to go unless you have some problems. So having dental insurance will, I don't want to say force, but in fact you have the benefit, you'll probably use it to go for twice because your dentist, the first checkup, he's going to schedule your second one before you walk out that office. He's going to say, when can we see you again next? I don't know. [00:14:30] How about January? They'll go way out and you look at your calendar. So it will, I don't say force, but it will make you see the dentist at least once or twice a year. And dental insurance works differently. It's naming another benefit where you can go in, spend an hour, an hour and with a doctorate educated person and walk out clean teeth, exam x-rays and pay nothing. [00:15:00] It's a good benefit. That alone to me is worth the dental insurance.
Jason Powers:
Well, and thinking through that on that, how things work a little differently, emeritus works through the benefits a little bit differently. You're the only carrier that I know of that's got a lifetime deductible, right?
John Ritter:
Yeah. So thanks for bringing that up. So we had just started recently offering what we call a lifetime deductible or I call it a vanishing deductible. So what that means [00:15:30] is you join emeritus November of this year, you hit your deductible in December. That's
Jason Powers:
It. You don't ever have another deductible.
John Ritter:
No more deductibles. You met it. That's it. You won't have to meet it again. So normally in dental plans they reset January 1st, everything resets your annual max, your deductible, everything resets come January 1st, your annual max resets, but no deductible.
Jason Powers:
That's great.
John Ritter:
Nice feature.
Jason Powers:
Yeah. So not just dental. [00:16:00] You mentioned emeritus, solely focused on dental, but also vision is.
John Ritter:
So on vision we used two, what we think are the premier vision carriers in America, IMiD and V S P, they both have huge networks. They both have great service. IMED has little larger network, but they are more retail driven than V S P V S P is more provider [00:16:30] driven, but V SS P has Walmart in the network and Costco where Iman has Target and some of the other chains they have in their network. But both are good. We can offer both together for groups 20 and above. So let's say you have a group located through Kansas or Iowa and suddenly providers you have or your employees see are in IMMED or V S P. We can put them both together. Same price. You are locked in for one year, but [00:17:00] it gives your employees unprecedented access. Nobody can match IMMED and V S P side by side in the vision carrier network.
Jason Powers:
And so for background on how that works, those are v Ss. P and IMED are both insurance products that are out there as well. But this is the networks that are offered. But Emeritus is the strong carrier and the administrator behind that?
John Ritter:
Well, yes and no. We do work through the admin parts through IMAD and V S P, but they'll get ID [00:17:30] cards, Imad ID card V S P ID cards. If you go to V S P direct, you will not get an ID card. We will send you out one. As you know, there's something very magical about those ID cards. The
Jason Powers:
Plastic card.
John Ritter:
Yeah, the providers don't need them. If you go to your provider, they're going to ask you for your social security number, but there's a security card,
Jason Powers:
Something about having that card in the wallet. Yeah, it's information,
John Ritter:
But vision [00:18:00] is a good benefit. We call it a, which I call it's low cost, high impact benefit. What does vision cost for employee?
Jason Powers:
Seven. Eight
John Ritter:
Bucks. Eight bucks a month, nine bucks. If you get a really rich plan, it pays for itself. If you have glasses or need glasses or think you need glasses, the discounts and just the exam alone, you'll pay a slight copay for your annual checkup. You'll pay a copay for your frames or lenses and that's [00:18:30] it. It's a pretty good deal and you get the discounts. Also. I've had vision. Do you have your glasses
Jason Powers:
Starting to go down that path the last two years? Yeah.
John Ritter:
Do you have vision insurance?
Jason Powers:
I do.
John Ritter:
I've had vision insurance and my family's had vision insurance for years. It's a great benefit on the metaphoric plate of benefits. The steak is the medical, that's the steak. That's the main entree. Dental is probably [00:19:00] the mashed potatoes and I think vision is the corn. So they're all on that plate. Vision's
Jason Powers:
The corn. I love it. The
John Ritter:
Corn is the green giant canned corn. Nimble. It's corn. But it's a benefit everybody wants. We sell a lot of vision. Vision a little bit different because vision where dental is calendar year, vision works per occurrence. You get an exam January 1st, you get another exam January 1st, 12 months from that date. But [00:19:30] we're seeing some of the trends we're seeing, we're seeing people starting to, if it's voluntary, mark this down. This is one tip today. This is the tip.
VSP says if it's voluntary, the employees will willing to pay a higher premium for like a 12, 12, 12, which means every 12 months exam, every 12 months lenses and contacts and every 12 months frames. And the [00:20:00] equivalent of the 180 50 dental plan is the 12, 12 24, $130 frame allowance, $10 copay, $25 for frames, go 12, 12, 12 go 180, 150, $200 frame allowance. It's not that much more money. And the employees will see a much bigger perceived value. Oh, absolutely. Because you're not getting glasses for $130. No, you're just not. Maybe Walmart is close, but you're probably not get [00:20:30] a set of glasses for $90.
Jason Powers:
Yeah, and within the plan design, you've got a discount over allowance for when they hit their frame allowance, much like any of the other products out there.
John Ritter:
Yeah, vision. When I do employee meetings, when I do group meetings, I always tell employees that when you go to Discover Vision or wherever you go to make sure you ask because you get discounts on all of the frames and lenses and progressives and [00:21:00] tents and anti flex and scratch resistant. But you may want to just ask where my cost is at so far. It's probably more than you think it is.
Jason Powers:
Oh yeah. Oh yeah. You got to get the anti blue or blue code. Blue light.
John Ritter:
Blue light for computer screens.
Jason Powers:
Screens
John Ritter:
And yeah, progressive lenses, which used to be called bifocals.
Jason Powers:
Bifocals. Right. But the progressives without the line,
John Ritter:
Right? No line bifocals. Yeah. Rose is the rose is the rose bifocals. But we call 'em progressives [00:21:30] now.
Jason Powers:
Well, yeah, they got to charge a little upcharge
John Ritter:
For it. I wear 'em.
Jason Powers:
Yeah, yeah. Let's see if we have anything else on vision. Oh, you mentioned the ID cards. Yeah, you get the ID cards.
John Ritter:
Yeah, so once we sell a case, once we sell a group, what happens? So we offer a secure, nimble portal where they can go in, they can print off their own ID cards. They won't, but they'll call me. But they could print off ID cards or request ID cards. We have an employer employer portal, [00:22:00] which the employers can go on and see their bills and also access ID cards. And we offer enrollment support. If you are larger groups, we can give you microsites for your employees to go and make a decision, some decision-making tools. And we also offer a hundred plus groups. Nice reporting. Nice reporting also,
Jason Powers:
That's on both dental and vision though, correct? That's just not on the vision side. That is correct. That's [00:22:30] across the enterprise. Yep. Good. You mentioned service. You mentioned service. And I tell you, a lot of times that's the stuff that doesn't show up on a spreadsheet, right? You've got rates, you got benefits, you might have network differences, but I think this is a point where emeritus rises above the top.
John Ritter:
Well, thank you. As you and I talked pre-recording, I asked you, I said, every carrier rep [00:23:00] sits here is going to talk about everybody.
Jason Powers:
Yes. They will
John Ritter:
Talk about, Hey, we got the best service. And I'm sure they all believe it. It's probably true. But I'm here to tell you that we have the best service. So we have some metrics that we have. So one of them, we have Juan now 16 years in a row, the benchmark portal award, and that's award for customer service and mainly for contact [00:23:30] centers, for customer service service centers. And they come out and are on site to review and to grade you, and we have one. And that puts us in a very, very small, that puts us in the top 10% of all participating contact centers in North America and a very small amount, a very high percentage of the insurance industry. So customer service [00:24:00] hours, we know our clients, we have a wide variety of different industries. We insure, and we know our clients can't always make the calls between eight and four. So we have calls open until midnight call center and on Fridays at six 30. So we want to make sure we know one size doesn't fit all. So we try to offer different options to our customers, but we like to call our service white glove service. If you do one thing for the most part, dental, [00:24:30] you better do it. Right? And we do.
Jason Powers:
Yeah. And so for a broker that sells an emeritus case, not only does can they be assured that their clients and the employees of those clients have access to the customer service center, but we also see with emeritus that there's a dedicated service team assigned based on our relationship with emeritus and the brokers, the broker's ability to really market those programs.
John Ritter:
Well, here's where emeritus is a [00:25:00] little bit different than our competitors, is that people know that I'm their first point of contact. I'm the first person they want to reach out to. Hopefully not for ID cards, but for everything else, you have an issue, myself or Amy in our office or the first line that we can escalate it. But of course we have 800 number and we do have customer service reps depending on group sizes. We have Carrie works my groups from 100 to 300. Then we have Kyle [00:25:30] Hilger who works the large stuff. So we have dedicated service teams that are out of Kansas City or Lincoln, Nebraska.
Jason Powers:
That's great. Look at that. I
John Ritter:
Think that as the end for slide presentation, I hope it was informative. I hope that people picked up a few nuggets, at least the higher ortho max and the higher frame allowance. And every 12 months for frames. [00:26:00] I hope if nothing else,
Jason Powers:
A lifetime deductible on the lifetime deductible on the dental side, and it seems like a small bullet point, but the ID cards, we get calls, we work with agents across the country on a myriad of different products, and we get calls a lot about, I don't have a dental ID card and there isn't one or there isn't Division ID card. So
John Ritter:
If you [00:26:30] call us up and say, Hey, I need a card aiming, our office will either send them a temporary ID card, we can email it to the person we're hoping that come one one, we will have a working phone app, which will allow you to access your ID cards. So we're hoping that, I hate to promise it, but we were told that one, one, we will have this. That'll make it easy
Jason Powers:
Peasy. I'd say a lot of that stuff anymore. [00:27:00] I think more and more people are getting accustomed to going out to an app and being able to pull up their
John Ritter:
Insurance. And certainly that's something we hope to roll out for one this year. Online ID cards,
Jason Powers:
Parting thoughts as brokers go out into the great unknown of Q four, what any parting words of wisdom?
John Ritter:
Well, you have a lot of choices. There are a lot of carriers. I see spreadsheets that have 20 dental carriers on it. There are a [00:27:30] lot. And they're all good. They all do a good job. We're not going to be the cheapest carrier. As I said, we're not a low cost. We're not a low cost provider. We offer a fair price. We do a great job. Our persistency rate is like 97% compared to the industry by 84%. So once we get a client, we're going to keep 'em for a while. We have large national accounts, groups like Lululemon, duke University, Texas Tech [00:28:00] Place like that. So we keep our clients around a long time.
Jason Powers:
That's great. So you heard it here as you're embarking on Q four and you're out there selling steak dinners. Don't forget, emeritus has a great option for mashed potatoes and
John Ritter:
Corn. And corn, yeah. And corn. Yeah. Give us a shot. We run the rates, kick the tires, sell a group with us. See what your experience is like. See what your customer's experience is. I think you'll like us.
Jason Powers:
I think they will too. [00:28:30] John, thank you so much for being here. Agents, you get out there and thank you. Thank you for being here. Agents. Get out there and as you're looking at those emeritus proposals, if you do have questions, be sure to reach out to our office as a general agency with Emeritus. We don't cost you anything. You are the lead producer on those proposals. So lean on us for administrative support and any questions that we can help support the product. All right. With that happy selling.
Thank you for watching this edition [00:29:00] of our carrier product update series. Visit our website to watch other episodes.
Frequently Asked Questions
Get your marketing materials for Ameritas right here.
Are you looking to get a quote for a group?
Send us your Ameritas quote request now!
Carrier you may also like
Principal Life Insurance Company, a member company of the Principal Financial Group® (The Principal®), offers a wide variety of employer- and employee-paid insurance solutions to create a custom benefits package for any business, no matter what size—including easy administration and excellent service to give you an edge.